World Cup Is The Pinnacle - Hodgson
England boss Roy Hodgson has ridiculed those who claim the Champions League is a bigger tournament than the World Cup.
Last Updated: 20/10/13 10:29am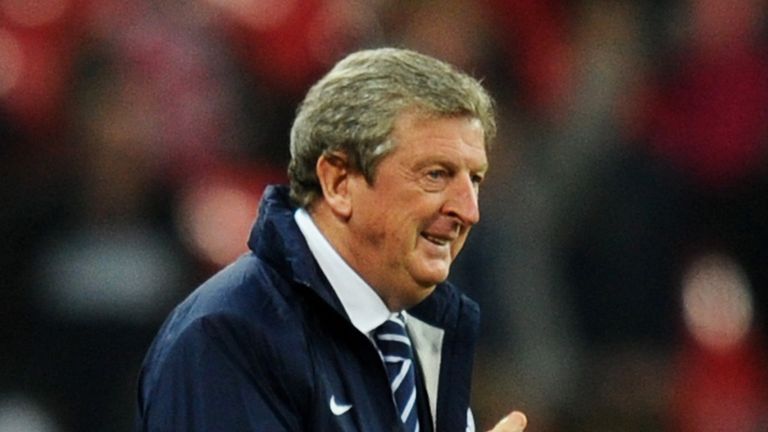 Former Manchester United manager Sir Alex Ferguson was among those who claimed the most prestigious club tournament was at a higher level as all the world's best players were involved.
In Ferguson's view, the World Cup lacks the same edge because some players - Robert Lewandowski being an obvious example - miss out because their countries lack enough players of the same standard to compete.
However, speaking in the aftermath of England's win over Poland that booked automatic passage to next summer's finals in Brazil, and from his own knowledge of being at the 1994 tournament with Switzerland, Hodgson cannot agree with such sentiments.
"That must be propaganda from the Champions League," said Hodgson.
"I think you will find most players, at the end of their careers, would say going to the World Cup was their best moment.
"Not many will be saying it was playing in the group stages of the Champions League against Standard Liege on a Wednesday night."
That is not to say Hodgson has no time for the Champions League.
Just that, in his view, there is no comparison with a tournament that rivals the Olympic Games as the biggest show on earth.
"Statements that the Champions League knocks the World Cup into a cocked hat knock me for six," he said.
"I like the Champions League. It is a great competition.
"But the World Cup is often described, in sporting terms, as the greatest show on earth.
"It is certainly watched by the most number of people, there is no question about that."
And even though the Premier League is back on centre stage this weekend and assessments of his own team have been brutally realistic until their most recent triumphs, Hodgson knows the country will start to get swept along by World Cup fever as the tournament countdown begins.
Not that the 66-year-old always feels the general assessment of the situation justifies the usual triumphalist media coverage.
"I am not certain what is actually written is swallowed wholeheartedly by the people who go to the games," he said.
"When we go to World Cups, we will always have the situation when a large body of the mass media are saying this is the one we have to win.
"I am just not convinced that is what the general public think and believe.
"We can all shout but if you really believe something you have to be prepared to back it up.
"It is easy to write headlines saying 'this is the one' but people don't have to back it up with anything."