Karl-Heinz Rummenigge believes a spring 2022 World Cup could be best
European Club Association boss Karl-Heinz Rummenigge believes a 2022 World Cup in the spring could be the best option.
Last Updated: 20/10/13 3:45pm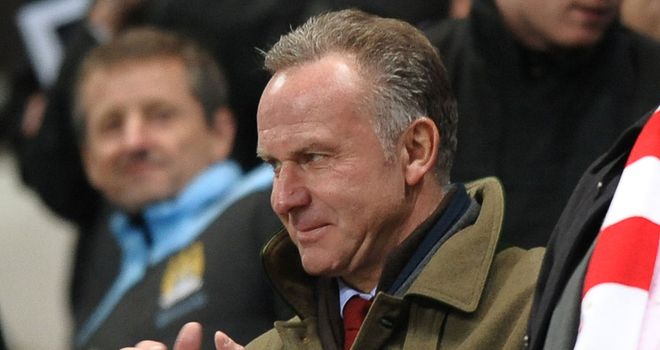 FIFA have set up a task force looking into moving the 2022 World Cup in Qatar from the summer due to the extreme temperatures in the Middle Eastern country.
A final decision is not expected until next year and, while some are touting a winter World Cup, Rummenigge believes spring could be the best option.
He told the Sunday Times: "They [FIFA] are doing research now. They started last month.
"Clubs are believing we can move - I believe everyone is aware we have to move from summer to another date.
"But the problem is, we, the leagues, the clubs and the players, have to find the best date.
"Every one of us is ready to move but we have to find a date that is not disturbing the leagues and the clubs.
"Maybe that is winter but maybe I said to myself it would be better in April."