Sir Trevor Brooking claims England boss Roy Hodgson should have received more plaudits
Sir Trevor Brooking claims Roy Hodgson deserves more praise after leading England to the World Cup finals in Brazil.
Last Updated: 21/10/13 8:47pm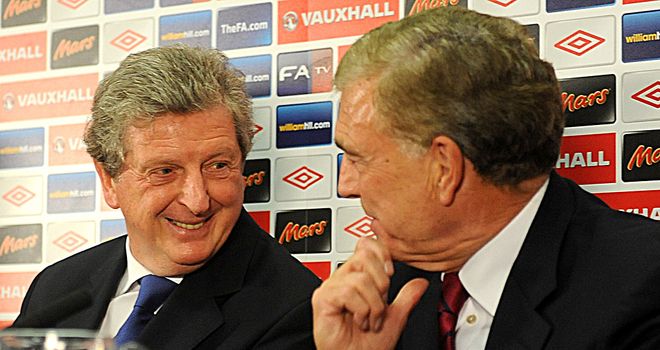 England beat Poland 2-0 at Wembley last week to top Group H and put their name amongst the 32 countries which will be heading to Brazil next summer.
But Brooking feels there should have been more plaudits for the 66-year-old former West Brom and Fulham boss.
"I've got a lot of praise for Roy," said the Football Association's director of football development Brooking, who was speaking at Wembley Stadium as the FA continued its 150th anniversary celebrations.
"I've watched him do all the training and more than anything, my disappointment is that he has probably not received the plaudits he should have done.
"The last few days he should have been going around to games, watching matches like I've done and everyone coming up to you saying 'it's great that you've made it, you must be pleased,' well he is the coach. He's the manager that's got them there after 18 months of tension.
"More than anything, I'd like to think we can move on.
"Let's enjoy it, let's look at the next couple of internationals and look forward to a great World Cup. It's about looking forward and being positive about it."