World Cup play-offs: French Football Federation confirm they will not punish Patrice Evra
The French Football Federation has confirmed defender Patrice Evra will not be punished for his outspoken attack.
Last Updated: 16/11/13 3:57pm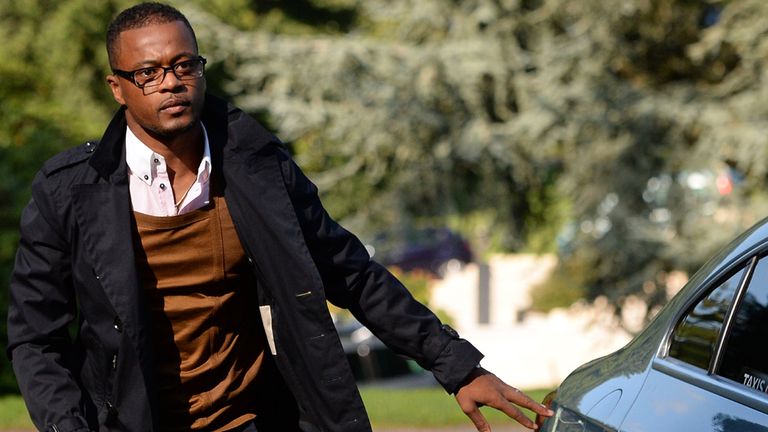 The Manchester United full-back labelled 1998 World Cup winner Bixente Lizarazu and three other pundits "tramps" on French TV programme Telefoot.
The group had criticised the impromptu talk he gave his team-mates during half-time of the World Cup qualifier with Belarus in September when he was only a substitute. France ended up winning the game 4-2.
Evra's comments came in the wake of the 3-0 win over Finland last week, with the FFF subsequently asking the player to explain his outburst.
However, following a meeting on Thursday, the governing body has said it is satisfied with Evra's explanation and he will be available for the upcoming World Cup play-off against Ukraine.
"(FFF president) Noel Le Graet and (France coach) Didier Deschamps have once again told the player how disappointed they were with the timing of his personal outburst, and with certain terms he used, when we were involved in a crucial game," read a statement on the FFF's official website.
"Evra, for his part, wanted to reaffirm his commitment to the team and his love of the blue shirt, and promised he had not wanted to damage French football or its image in any way.
"Evra argued that although his timing was poor and that his use of certain words was misplaced, he had felt real fury...because his family had been hurt. This could explain, if not justify, why he cracked at the end of a long interview which was skilfully conducted to wind him up.
"Taking personal concerns, the player's explanation and regret into consideration, and in the context of using him in two key games vital to the future of French football, president Le Graet has decided that Patrice Evra remains available to the national team selector."