International news: Brazil coach to pick Diego Costa for November friendlies
Brazil coach Luiz Felipe Scolari has confirmed he will pick Atletico Madrid's Diego Costa for next month's friendlies.
Last Updated: 24/10/13 9:18pm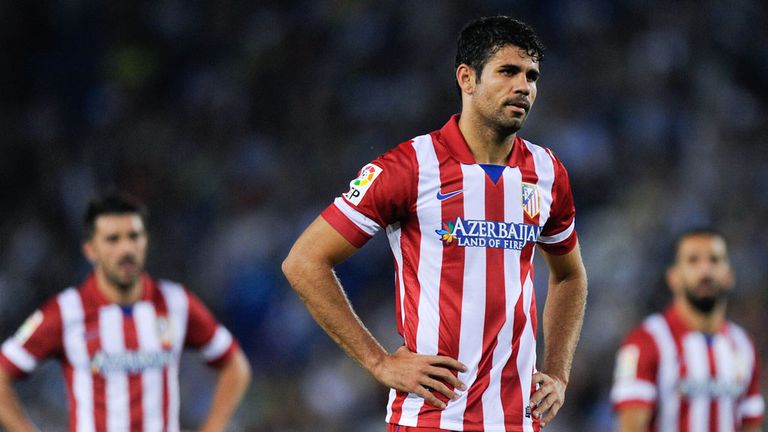 Costa was granted Spanish nationality in July and the Royal Spanish Football Federation (RFEF) last month asked FIFA for permission to register the player.
Despite the wheels seemingly being in motion to facilitate the change, Scolari clearly wants the player to be be available for the Selecao.
A statement on Thursday on the Brazilian Football Confederation's website, www.cbf.com.br, read: "The CBF has sent a document to FIFA stating that the coach Luiz Felipe Scolari will again select the Atletico Madrid player Diego Costa for the Brazil national team friendlies in November - against Honduras on November 16 in Miami and Chile on November 19 in Toronto."
Costa has, however, represented Brazil in two friendly matches this year - against Italy and Russia in March - and FIFA has written back to the RFEF demanding "complementary requisites" before approving his registration.
The game's world governing body has also asked the CBF to provide a certificate confirming Costa has not played in an "official match" for his country of birth.
Scolari hinted two weeks ago that the in-form 25-year-old could be part of his plans for next summer's World Cup.
Speaking ahead of the October 12 friendly international against South Korea at the Seoul World Cup Stadium, the 64-year-old said: "I am the boss and I am going to give the last list of members for the competition in May.
"All the Brazilian players have chances, and I will call up the ones who are in the best shape."