FIFA president Sepp Blatter suggests World Cup play-offs could be axed
FIFA president Sepp Blatter has hinted that the World Cup play-offs could be ditched after this year.
Last Updated: 06/11/13 7:22am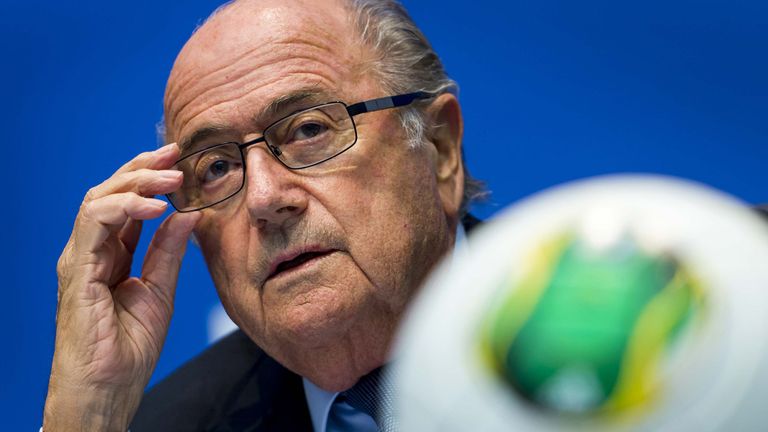 The two-leg deciders have provided plenty of drama over recent World Cup campaigns, but Blatter has suggested a more straightforward qualification process is the way forward.
Speaking to fifa.com, Blatter said: "The play-off matches will bring a lot of excitement and a lot of spectators, and I would also say not only emotion but passion, and there will be drama.
"There will be drama because you have to eliminate teams over two matches, which is good for television and good for the spectacle of football.
"But we should try to find a solution where, at the end of qualification, you are in or out and not this play-off.
"Okay, it gives more intensive action, but for those teams involved it is a hard way to go."
Blatter also confirmed he will meet with the new emir of Qatar, Tamim Bin Hamad, later this month to discuss the problems surrounding the 2022 World Cup.
Blatter added: "I am mandated by the executive committee of FIFA to make this official visit to the new emir of the state of Qatar, and it is in connection with the 2022 World Cup.
"There are some social problems linked with working activities there, there are also sporting problems with the calendar.
"So I will have a very interesting discussion with him and I will report to the executive committee on the fourth or fifth of December in Brazil."