David Beckham believes youngsters can deliver World Cup to England
David Beckham claims there is no reason why England can't 'go all the way' at next year's World Cup finals in Brazil.
Last Updated: 06/11/13 12:00pm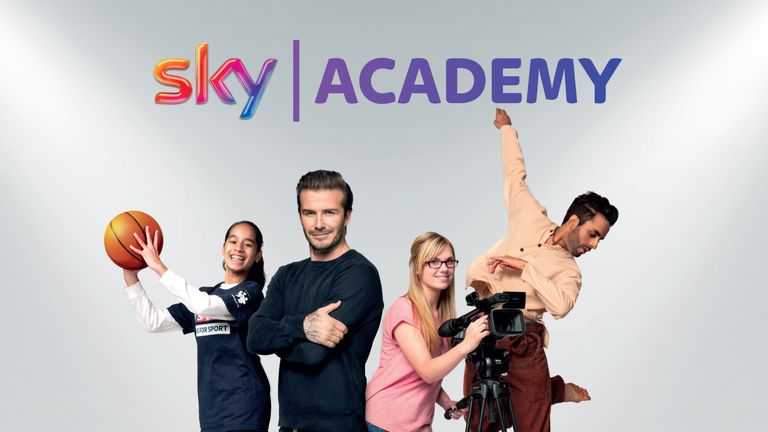 The Sky Academy ambassador was part of the 'Golden Generation' of England players widely tipped to emulate the heroics of Alf Ramsey's World Cup winners of 1966.
But, despite a succession of teams boasting stars of the calibre of Steven Gerrard, Frank Lampard, Wayne Rooney, Paul Scholes and Rio Ferdinand, a trio of managers failed to deliver the sport's greatest prize.
And now Beckham, who was capped 115 times for his country, is looking to Roy Hodgson's youngsters to succeed where Glenn Hoddle, Sven Goran Eriksson and Fabio Capello failed.
"I'm always optimistic about when England go into competitions because I've been there, I've felt how it is when you go into a big competition," he told Sky Sports News.
"Roy's come in and changed the team around a lot, introducing a lot of young, talented players to the squad. When you go through a qualifying campaign, there's always ups and downs, it's like a rollercoaster.
"But when you actually reach the competition, once you've qualified, everyone calms down and everyone starts looking forward to the competition that's coming up.
"I think you always go into competitions thinking you're going to win it. It's obviously very difficult because you come up against some of the best countries with some of the best players in the world.
"But we have some young players coming through like Andros Townsend, who has come into the team and there's a freshness now. He is playing without any worries and that's great to see.
"He's a player who hasn't always been in the starting line-up, he's gone out on loan a few times, but he's now one who's established in the England team.
"This is the biggest football competition in the world, with the best players in the world, but we'll see. I hope we can go all the way."
Beckham was speaking after the launch of Sky Academy - an initiative where he and Olympic champion Jessica Ennis-Hill are ambassadors - which aims to create opportunities for one million young people in Britain and Ireland by the year 2020 by using the power of sport, the arts and television.