Fan spokesman calm amid fears surrounding 2014 World Cup in Brazil
A fans' spokesman has attempted to allay World Cup fears after the cancellation of the Soccerex football conference.
Last Updated: 06/11/13 5:52pm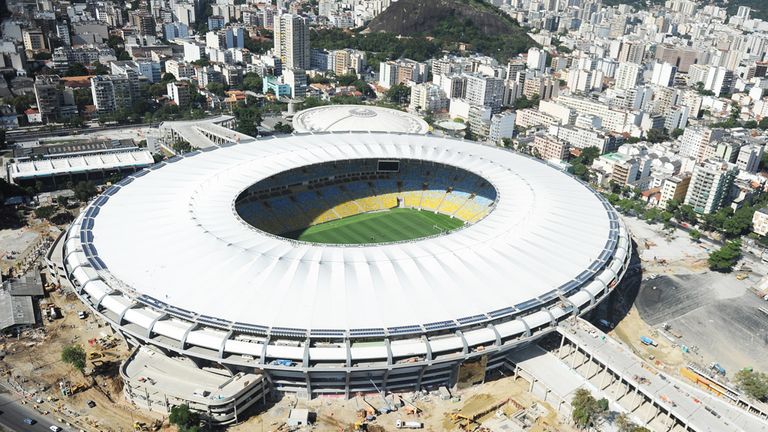 Soccerex was due to take place at the Maracana Stadium in Rio de Janeiro at the end of this month but organisers have said the event will no longer go ahead due to the ongoing civil unrest in the city.
Kevin Miles, Director of International Affairs at the Football Supporters' Federation, said England fans should not be unduly worried at this stage, claiming similar concerns have been expressed regarding many of the major football tournaments held in recent years.
"It's clearly not good news that Soccerex has been closed down," Miles said. "I think all football fans will be putting safety and security at the top of their list of concerns and we as an organisation will be working with the foreign office to make sure people have the accurate an up-to-date information before the tournament.
"But I think we also have to remember there is a story like this before nearly every tournament these days.
"I remember before South Africa it was about the crime-rate. Before Ukraine it was about the hooliganism and racism and none of which really materialised in the event to be a big issue for the England fans that travelled."