World Cup: Authorities in Brazil launch drugs crackdown ahead of 2014 event
Authorities in Brazil have begun a crackdown on the drugs gang that has threatened a "World Cup of terror" next summer.
Last Updated: 11/11/13 4:38pm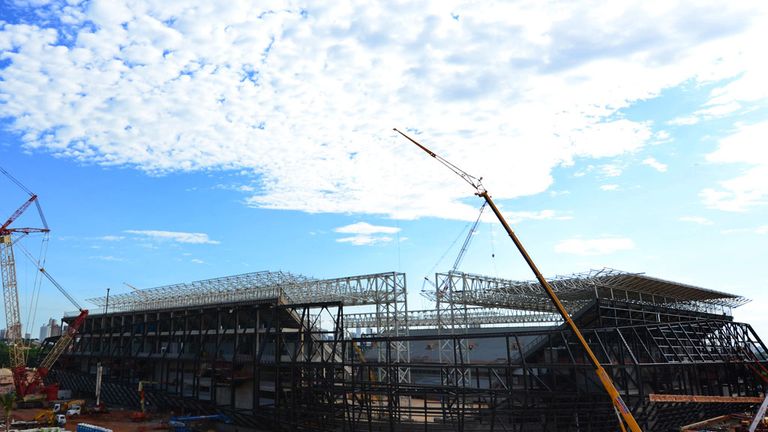 Leaders of the First Capital Command drug cartel, known throughout Brazil as the PCC, were recorded by police wire taps threatening violence during the tournament.
The gang, the biggest criminal organisation in Brazil, is operated from within the country's prison system and membership numbers run into the thousands.
But police, who have been engaged in open warfare with the PCC for the last few years, say they do not believe it can carry out World Cup attacks.
The tournament kicks off in June 2014 with the opening game in the PCC's backyard of Sao Paolo, and thousands of fans are expected to descend on Brazil.
Police chief Fabiano Barbeiro, who has led the probe in the Sao Paolo suburb of Sao Bernardo, told Sky News: "We are prepared to avoid these sort of actions.
"We are monitoring them all the time and we sincerely believe it is not possible for them to attack.
"They don't practise violence for free, they have a purpose. The target is not common people, it is their opponents."