FIFA in talks with the Premier League over 2022 World Cup move
FIFA has held talks with the Premier League over a proposed Qatar World Cup switch from summer to winter in 2022.
Last Updated: 13/11/13 4:08pm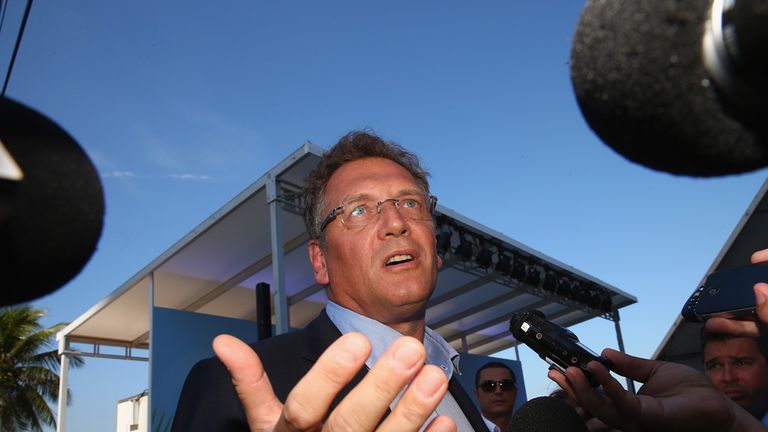 The Premier League has declined to comment on quotes attributed to FIFA general secretary Jerome Valcke that world football's governing body was "close to an understanding" on the possible change.
Frenchman Valcke is leading a review into whether the tournament should be moved to avoid the high temperatures during the summer in Qatar.
The Premier League are contributing towards the debate, as FIFA meets all major stakeholders affected by any switch, and Valcke revealed that the Football Association and Premier League wanted to preserve their game's traditional Christmas schedule.
Valcke told the Daily Telegraph: "That was part of the discussion, that we have to protect your specific period, which is Boxing Day and these very specific 10 days, which are part of the history of English football."
Premier League chief executive Richard Scudamore said last month it would be "morally reprehensible" for FIFA to move the World Cup to winter without meaningful discussions with the rest of the game.
FIFA president Sepp Blatter revealed earlier this month that the 2022 World Cup will not be moved to January or February because of the Winter Olympics.
Last month FIFA set up a task-force to look at alternative dates for the tournament and will consult with medical experts, broadcasters, sponsors and influential European leagues.