World Cup: Spain's Santi Cazorla targeting 2014 success in Brazil
Arsenal midfielder Santi Cazorla cannot wait to represent Spain at the 2014 World Cup after missing out in 2010.
Last Updated: 14/11/13 9:50pm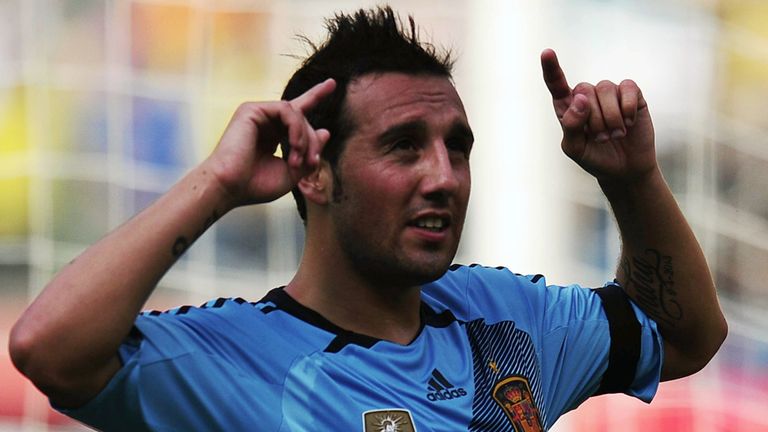 The holders' preparations gather pace with friendlies against Equatorial Guinea and South Africa in the next week.
"World Cup 2014 has an extra meaning for me," he told Arsenal Player. "Unfortunately I couldn't play in 2010 due to a back injury.
"Spain ended up lifting the trophy and not being part of that is still at the back of my mind.
"There's nothing like playing in the World Cup and representing your country.
"I hope I can experience that and I hope the Spanish national team can bring a bit of happiness to the country.
"Spain is going through a difficult period (economically) and football is way of escape for many Spaniards. I hope we can bring home the trophy."
Cazorla is well aware the opportunity to play in the tournament is in the minds of many of his Arsenal team-mates and that next summer may be his only chance of playing in a World Cup finals.
The 28-year-old said: "Everyone is thinking about the World Cup.
"Arsenal's Belgian or German players are already thinking about it because they have already collected their tickets to the tournament.
"The World Cup is a competition held every four years and you don't always qualify for it. I hope to be part of it because this might be my only chance to play in a World Cup."