World Cup: Portugal coach Paulo Bento happy to make it to World Cup finals
Portugal coach Paulo Bento believes a clean sheet in the first leg of the World Cup play-off with Sweden was crucial.
Last Updated: 19/11/13 10:59pm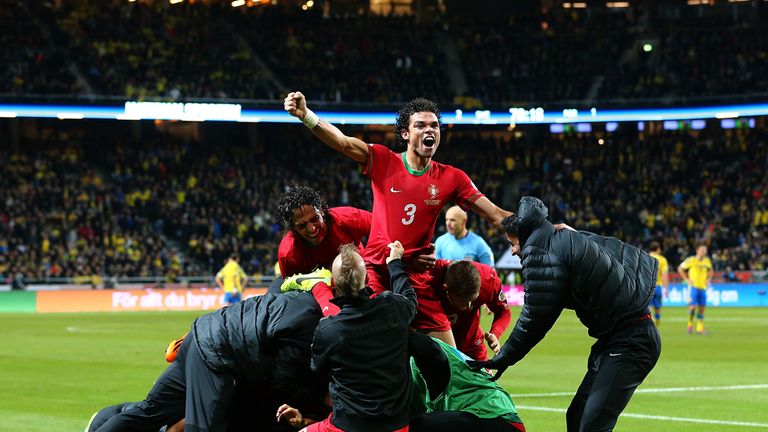 The Portuguese sealed their place in the World Cup finals with a 3-2 win in Solna, giving them a 4-2 aggregate win with Cristiano Ronaldo claiming all the goals over the two legs.
"Qualification was fair, and we have to enjoy the moment," said Bento.
"We must also congratulate all the players who were not involved in the game and those who took part in the process of us reaching the World Cup."
Bento added: "Not conceding goals in the first game was a big part of our strategy.
"In the first-half tonight we were not as we could have been but we still dominated - but we have to remember the players were under a great deal of pressure.
"Since 2000, Portugal has made every finals without a break and this generation needs to be congratulated."
Bento feels that Portugal played better on the night when Sweden came back into the game.
"We have shown that we play better when we are under more pressure than when we are ahead," he said.
"At 1-0 we had no problems and we dominated the first half, even though the first 30 minutes we were unable to play in the final third of the field.
"After our goal, we suffered two set pieces but we respond well and it was a deserved victory."
On Ronaldo he added: "What can you say about a player who scores a hat-trick in a game like this, which of course has a very strong effect on the end result?"