Belgium coach Marc Wilmots warns players over World Cup selection
Belgium coach Marc Wilmots has warned his fringe players they risk missing out on the World Cup.
Last Updated: 20/11/13 3:30pm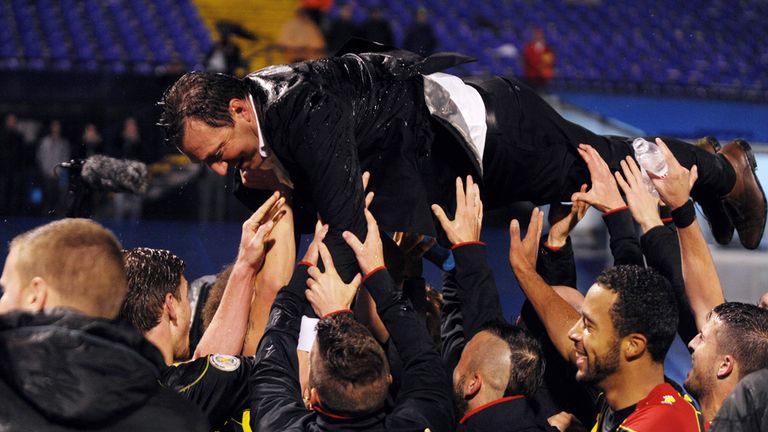 Belgium, so impressive in qualifying, fell to a 3-2 defeat against Japan on Tuesday, having gone down 2-0 to Colombia in another friendly last week, much to Wilmots' consternation.
Chelsea's Kevin De Bruyne, Moussa Dembele of Tottenham and Arsenal's Thomas Vermaelen are among those who may have taken their coach's words to heart.
De Bruyne has already been told by compatriot and Stamford Bridge team-mate Eden Hazard that he may have to consider a move to keep his dream of a working summer in Brazil alive.
"We first have to settle the problem that players play for their club," Wilmots said. "December and January will be important even though I have little impact on it.
"We will be dependent on the choice of players, who have to play for their club to get match rhythm. Otherwise life would be too good to be true.
"The rhythm of a couple of players that no longer play (regularly) with two matches in five days that is immediately obvious.
"We have quality, but quality needs match rhythm. You need matches, minutes of play. If you don't play, and sit in the stands, it becomes difficult."
Belgium were the runaway winners of Group A in European qualifying, winning eight matches out of 10 and drawing two, finishing nine points clear of runners-up Croatia.