Twelve people die in Algeria after team reaches World Cup finals
The Algerian government has revealed 12 people died in celebrations to mark the national team reaching the World Cup.
Last Updated: 20/11/13 4:46pm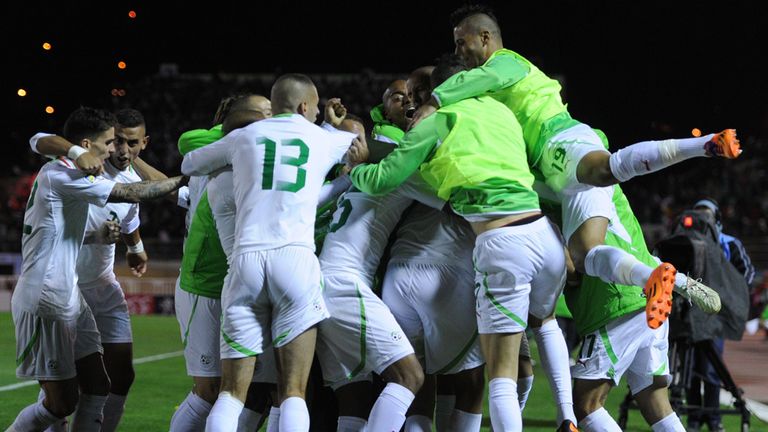 Another 240 people are being treated for injuries following several accidents after Algeria snatched a 1-0 win over Burkina Faso to qualify for the showpiece in Brazil.
Algerians took to the streets to celebrate despite heavy rain in northern areas of the country, which created hazardous conditions.
Authorities released a statement confirming that five revellers were killed when their van slid off a mountain road and plummeted into a ravine in Bejaia, east of Algiers.
Four people died in a car accident in the southern city of Biskra after two trucks collided, while a 10-year-old child was killed in another motoring accident which also injured eight other passengers in the town of Bouira.
Two others died in unspecified incidents in the towns of Tipaza and M'Sila as residents reported scenes of reckless behaviour and driving.
Algeria will be making their fourth appearance at the World Cup finals after also featuring in 2010 in South Africa.