Sepp Blatter criticises Qatar over 'unacceptable' working conditions
FIFA president Sepp Blatter has called for an end to the "unacceptable" treatment of migrant workers in Qatar.
Last Updated: 20/11/13 5:23pm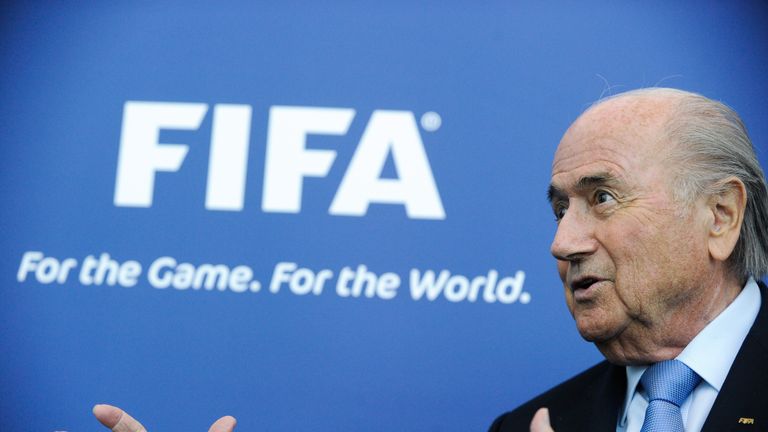 Amnesty International is among the organisations to criticise conditions for migrant workers, many of whom are employed building the infrastructure for the 2022 World Cup.
And after meeting with International Trade Union Confederation president Michael Sommer, Blatter made it clear he expects the situation to improve.
The FIFA president wrote on his Twitter page: "Contrary to many reports, the unacceptable situation in Qatar regarding working conditions is of big concern to FIFA, and myself.
"I'm convinced Qatar are taking the situation seriously and that change will come."
And in a statement on the FIFA website he added: "These very discussions about Qatar show just what an important role football can play in generating publicity and thus bringing about change."
German Football Association (DFB) boss Wolfgang Niersbach mediated at the meeting, and Sommer said: "We are very pleased that FIFA and the DFB have joined us in our mission to establish humane working conditions in the host country of Qatar.
"Qatar must guarantee core labour standards and thus eliminate discrimination and forced labour as well as allow freedom of association for its 1.3m migrant workers."
FIFA's Theo Zwanziger will continue to hold discussions with the ITUC and labour organisations before reporting to the executive committee in March.