Don't judge us yet, urges England captain Steven Gerrard after double defeat
Steven Gerrard has urged fans to go easy on England as manager Roy Hodgson experiments on the road to Rio.
Last Updated: 21/11/13 7:54am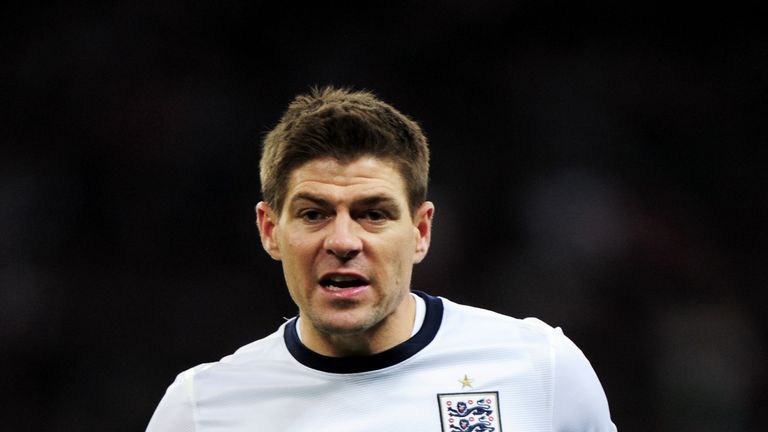 Successive home defeats to Chile and Germany have brought Hodgson's men down to earth after the comprehensive victories last month that secured their place at next summer's World Cup.
England will not be among the top seeds for December's group draw but Gerrard sees no reason to panic - and reckons a low-key build-up could work in their favour.
"I think it is important people are not too harsh on us. These games are all about experimenting and trying things," the Liverpool midfielder said.
"When we get our full team and our full strength back, with the likes of (Danny) Welbeck, (Alex) Oxlade-Chamberlain and (Theo) Walcott, we will have a good team and a team that can go to the World Cup and compete.
"Everyone is going to be down and give us no chance and no hope, but when you look at the big picture, at our performances in the qualifiers, you can be upbeat.
"We are not one of the favourites, we know that. But at the same time you have got to go into the tournament with a bit of belief and confidence, and give it your best shot.
"I think these results will bring people a little bit down from where they were after Poland and Montenegro, there will be a bit of realism and perspective out there.
"You (will) go into a World Cup where people judge you fairly, and they are not blowing you up to what you're not going to be, and there is not too much pressure and expectation on the players. I am sure that will help us."