World Cup: Lionel Messi was pleased to see Cristiano Ronaldo send Portugal to Brazil
Lionel Messi has revealed he was "very happy" for Cristiano Ronaldo after watching him lead Portugal to the World Cup.
Last Updated: 21/11/13 5:25pm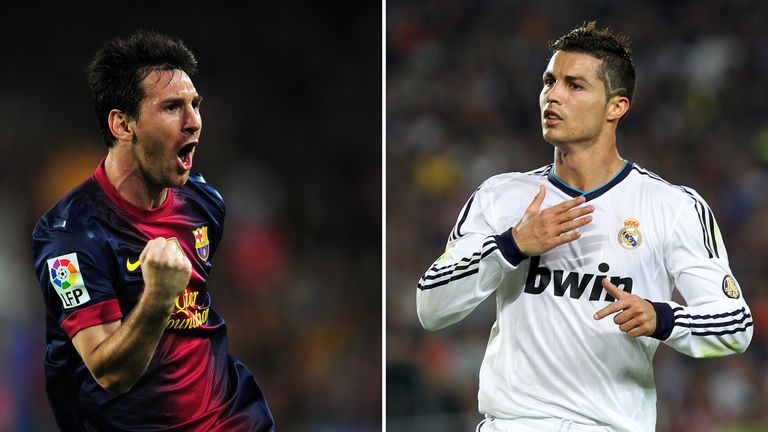 Portugal progressed to the tournament via the play-offs on Tuesday, with Ronaldo scoring all four goals in a 4-2 aggregate win over Sweden
Messi, who picked up the 2013 European Golden Boot on Wednesday, says that he was pleased to see Portugal reach the finals and reserved special praise for the Real Madrid star.
"I was very happy for him when he scored those goals," Messi said.
"It's just great when the best teams compete in Brazil, and Cristiano has had a great scoring rate for many years.
"I don't know if this is Cristiano's best moment, but he is always there, scoring goals in all the games and playing his part for his club and his country. He has been like that for many years.
"Whether he is at his best, or a bit below that, there is almost no difference."
The Argentine forward also revealed his desire to win the World Cup, but has highlighted Brazil, Germany and Spain as early favourites for the trophy.
"Certainly, to win the World Cup is a dream for me, my team-mates and all of Argentina," he added.
"We need to improve a couple of things, but there are still seven months until the tournament starts. Hopefully we can win there, but a lot of nations can do it.
"Germany have a great team loaded with many young players at a high level. I especially like Mesut Ozil."
Messi, who is sidelined for eight weeks after tearing his hamstring against Real Betis earlier this month, also signalled his intention to remain at Barcelona for the rest of his career.
There has been speculation the 26-year-old could be tempted for a fresh challenge and there would be no shortage of takers.
However, Messi said: "My intention is to stay with Barcelona for good.
"I am grateful if what they say is true and there are people interested. It makes you proud that they say such things. But my life is with Barcelona."