Shola Ameobi boosted by World Cup carrot, says Newcastle boss Alan Pardew
Alan Pardew believes the incentive of playing in next year's World Cup finals has given Shola Ameobi a huge lift.
Last Updated: 25/11/13 10:35am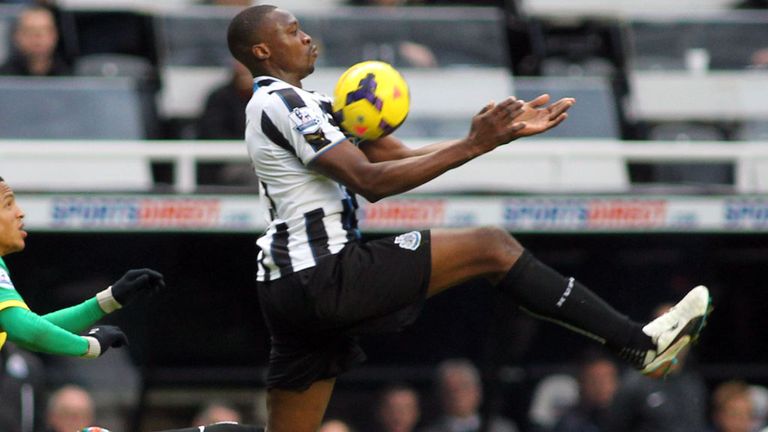 The 32-year-old could make a surprise appearance in Brazil next summer following his recent call-up to the Nigerian squad, and he scored in last week's draw with Italy.
The Newcastle boss also praised Ameobi after Saturday's Premier League victory over Norwich and says his forward could enjoy a prolonged run in the team.
Pardew told The Journal: "I have always said that Shola gets himself up for the big games like the derby and probably in the past this has been the type of game where he has let himself down a little bit and lost his place.
"But he won't be losing his place next week, that's for sure. He really did play well.
"I am not quite sure if it is the best I have ever seen him but I think he is probably in a happier place in terms of where he is after the Nigeria call-up.
"It is like a new horizon for him, it has given him a lift and after the career he has had suddenly to get that international opportunity and for a tournament like that to open up to you is certain to give you a boost.
"The way we set up at present seems to suit Shola but his performances are nothing to do with me, they are down to him. He is training well.
"He has a World Cup to play in first but if he does well in that he might be president of Nigeria."