World Cup: Ben Foster determined to make England's squad
West Brom goalkeeper Ben Foster is determined to make England's World Cup squad and has offered support to Joe Hart.
Last Updated: 26/11/13 9:12am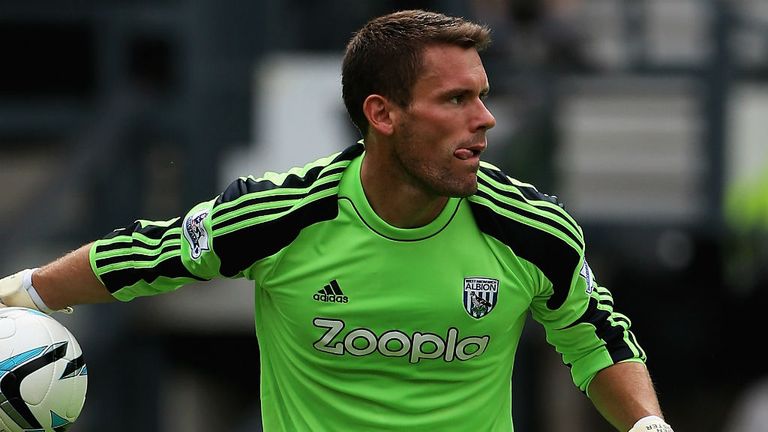 Having returned from self-imposed exile, the 30-year-old has put himself back in contention for international recognition.
He has been included under Roy Hodgson and is expected to make the plane to Brazil next summer - providing he steers clear of injury.
Foster, who has been capped on six occasions by his country, hopes that will be the case as he sets his sights on involvement at a first major tournament.
He said in the Daily Telegraph: "The chance of being in the England squad and going to a World Cup in Brazil next summer is really exciting.
"It's a huge carrot, I'm buzzing at the thought of it, but there's so much for me to do, just in terms of fitness, getting back in the side, playing well if I do.
"When the lads qualified last month, it was a great feeling, but I really can't let myself think about any of that at the moment. My foot needs to heal, I need to play, then we can think about England."
England's travelling party next summer is likely to include Joe Hart - a man who has seen a number of high-profile errors in recent times throw his form under the domestic and international microscope.
Foster, though, is of the opinion that the Manchester City shot-stopper remains among the best in the business.
He added: "I think as goalkeepers we all feel for Joe Hart and what he's going through. He is one of the best goalkeepers I've ever played and trained with, he's just had a bit of a bad run.
"The ones he has been criticised for mostly haven't been huge clangers, but when you are England's number one, that's what goes with the territory. Everything is under the microscope, and it becomes a huge story.
"If I was his manager, I'd just put a big arm around him, tell him to go on holiday for a couple of weeks, clear his head, relax and then come back in the team and carry on doing what he's been doing for the last few years.
"Class is permanent and Joe is top class."