Hull City defender Curtis Davies says he his good enough to make England World Cup squad
Curtis Davies has not abandoned hope of making the England squad in time for next summer's World Cup in Brazil.
Last Updated: 30/11/13 1:02pm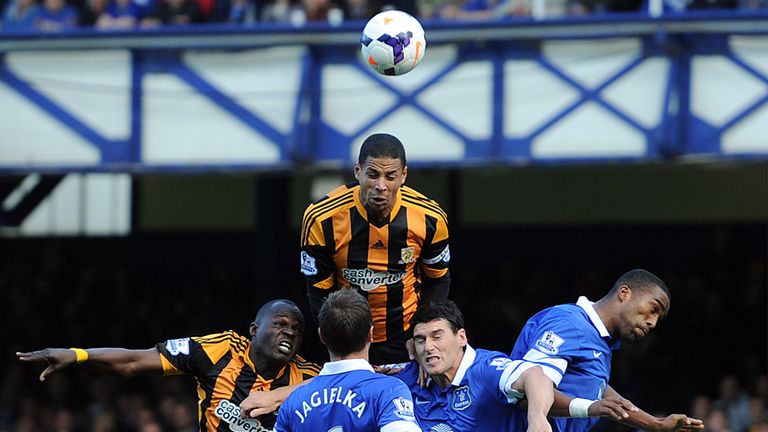 The 28-year-old Hull City centre-back has been in outstanding form for the newly-promoted Tigers this season.
And having previously been called up by Fabio Capello for the friendly international against Germany in 2008, the uncapped former Luton trainee believes he is good enough to make Roy Hodgson's 23-man squad.
"There are very good players playing there for England but nothing, I think, head and shoulders above me," Davies told The Independent.
"It's not like the Rio Ferdinands, John Terrys and Sol Campbells of olds. If, God forbid, there are injuries, he hasn't really looked at anyone else and maybe won't know what they have to offer.
"I've no illusion that I should be picked but I'd like to think that, if my form was allowing me to come close, then I'd like to get a sniff.
"If Tom (Huddlestone) was in a Tottenham shirt, playing like he is now, he'd certainly be in the squad."