World Cup: FIFA unconcerned that stadium deadline will not be met
FIFA are not concerned that three of the 12 World Cup venues will not be delivered by the deadline of December 31.
Last Updated: 04/12/13 4:39pm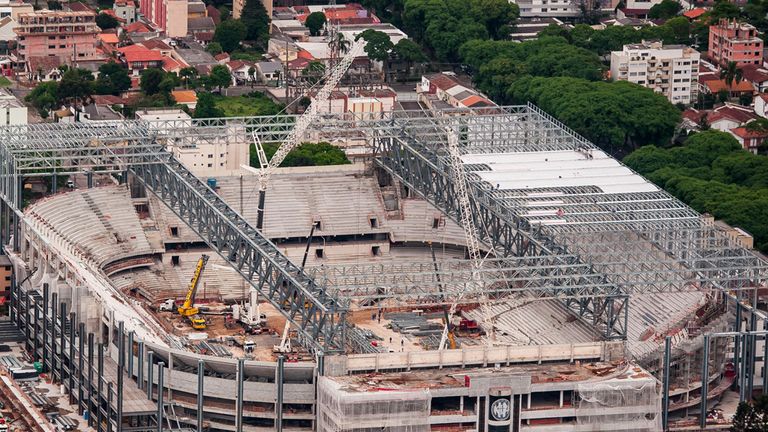 The stadiums in Sao Paulo - where a crane accident causing two fatalities occurred last week - Curitiba and Cuiaba are all behind schedule and will not be ready until the end of February.
A revised date has still to be set for the completion of the 65,000-seater stadium in Sao Paulo after last week's accident.
South of Sao Paulo is Curitiba, and the 41,000-seater stadium won't now be ready until the end of February.
The Arena Pantanal in Cuiaba in central Brazil will have a capacity of 43,000 and is also not expected to be completed until four months before the World Cup gets underway.
"Curitiba is the one where we are facing the most problems and won't be delivered before the end of February 2014," said Valcke.
"I think there will be two stadiums, without talking about Sao Paulo, where they will be delivered more in the region of February than January or December.
"But is still something we will cope with."
FIFA president Sepp Blatter insisted he has the "utmost confidence" that Brazil's 12 stadiums will be ready in time.
"The problems we now face regarding the stadiums are so small we can close our eyes," said Blatter.
"But there is one sad fact and we deplore the loss of the two people who lost their lives last week and we are feeling sad with the families, but the stadium will be ready for the opening match."
You can watch the draw for the World Cup in Brazil live on Sky Sports News this Friday from 4pm