2014 Brazil World Cup protesters warned not to misbehave by security adviser
World Cup security adviser warns protesters they face being fired at with rubber bullets if their protests turn violent.
Last Updated: 05/12/13 10:36am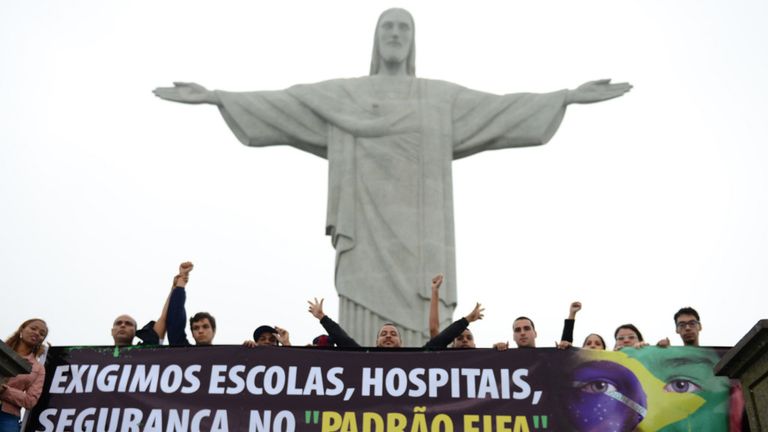 Over a million protesters spilled on to the streets of Brazil during the Confederations Cup in the summer with several clashes turning ugly.
Anarchist movement Black Bloc have warned authorities to expect further protests during FIFA's flagship tournament this summer, but World Cup security adviser Andre Pruis says violent protests will be met with force by Brazilian police.
"If crowds get violent, do you think a water cannon is going to disperse them?" he said, shrugging his shoulders. "You have to disperse them.
"A rubber bullet is a low level of action. It hurts, but what are police going to do? Use a pea shooter? Or water cannons? It doesn't work up to a point."
Brazilian sports minister Aldo Rebelo warned on Wednesday that thugs will target Rio, Salvador and Sao Paulo.
This will undoubtedly be a concern for England manager Roy Hodgson who will base his squad in Rio where a number of the violent protests took place last summer.
Hodgson likes his squad to go out and mix with the local population at major tournaments, as England had done at Euro 2012, and Pruis insists England will not have any problems if they want to rub shoulders with the locals.
"Yes, it will not be a problem (to do that again)," Pruis said. "Everyone is mixing with the local population here and it is no problem. I think they could do it again."