World Cup: Italy's Mario Balotelli plans to show he's the best in Brazil
Mario Balotelli believes if he is to prove he is the best striker in the world he has to show it at the World Cup.
Last Updated: 13/12/13 11:26am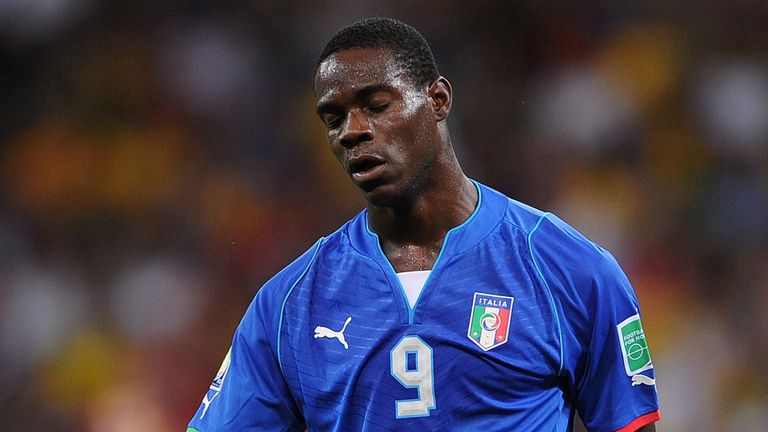 Italy are to face England in their opening Group D match on June 14 in the Amazonian city of Manaus.
Former Manchester City striker Balotelli wants to prove himself from the start, and believes the Italian side are stronger than any of Roy Hodgson's line-ups.
He is quoted in The Sun as saying: "It is easy to talk about being the best or wanting to be the best, but the best players always perform on the biggest stages.
"Brazil is the perfect time for me to establish myself as the number one striker in the world and the World Cup is where I want to make my mark.
"I am sure you want me to say that Italy will beat England and then remind me of what I said if it doesn't happen.
"Anything can happen in football and anything can happen in the World Cup.
"All I will say is that I believe we are a stronger team than England and historically we always perform better than them at the major tournaments."
Balotelli has also backed his former City team-mate Joe Hart to overcome his recent dip in form.
He said: "There is no question for me that Joe should be number one for England in Brazil.
"He is the best English goalkeeper and the best in the Premier League. The best players in the world can make mistakes, but the class of a player like Joe will always come through."
Heat and humidity
Conditions in the Amazon region for June are predicted to cause problems for some teams.
England and Italy could be faced with temperatures over 30 degrees and more than 80 per cent humidity.
Balotelli believes the only team that will benefit from the tough climate will be Uruguay.
He said: "Uruguay have an incredible strike-force and an advantage of playing in South America.
"I don't think it matters so much that Italy versus England is in the jungle - it is a World Cup and all the players want to do is represent their country.
"But for now everybody is concentrating on their clubs and we have to try and not think so much about the World Cup."