Premier League: Daniel Sturridge sets out Liverpool and England targets
Daniel Sturridge hopes 2014 will bring a top-four finish at Liverpool and a starring role for England at the World Cup.
Last Updated: 09/01/14 2:07pm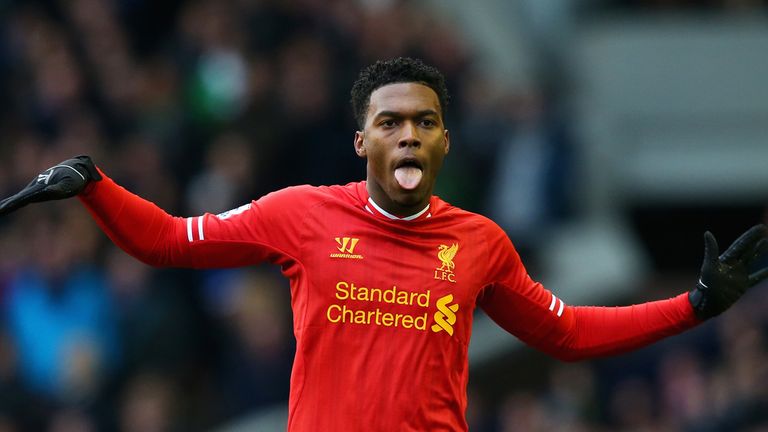 The 24-year-old striker burst out of the blocks this season, helping his club side to set the early Premier League pace.
That form has been maintained, with fellow frontman Luis Suarez now firing on all cylinders, and just six points separate the Reds from top spot.
A title challenge may be on the cards, but Sturridge concedes that a return to UEFA Champions League competition is considered to be the main priority.
Having returned to full training after shaking off an ankle complaint, the England man hopes he can help to fire Liverpool towards that target, before then turning his attention to international matters in Brazil this summer.
Sturridge told FourFourTwo: "It would be great to secure a return to the Champions League.
"It's four seasons since Liverpool were last in it, and that's too long.
"It's unique with so many new managers here trying to impose different ideas on their teams. There have been some shock results and it's a very interesting league right now.
"We had a good start and we want to build on that. Some say a lack of European football could help us and maybe that does give us a slight advantage in terms of freshness.
"I think it could benefit us in the long run and, God willing, we'll be up there in May."
Sturridge is delighted with how things have gone for him since quitting Chelsea for Liverpool in January 2013, with the last 12 months having seen his career hit an upward curve.
He added: "On a personal level, I want to keep working hard and look to improve. I'm not going to set any crazy targets.
"If I can keep developing my game and get a place at the World Cup, I'll be delighted. That would be an amazing achievement.
"When you consider where I've come from since last January, it'd be brilliant to be on that plane."