Adam Johnson has little hope of making England's World Cup squad
Adam Johnson admits his hopes of breaking back into the England squad ahead of the World Cup finals have virtually gone.
Last Updated: 09/01/14 10:57am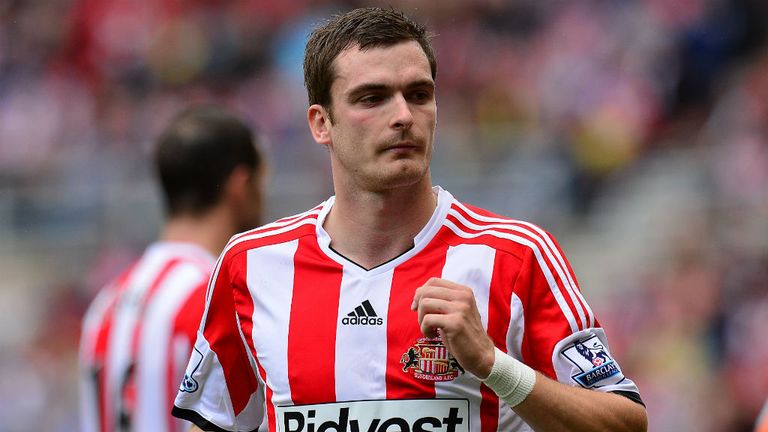 The Sunderland winger has 11 caps to his name, but has not played for his country since August 2012 when he featured in the friendly win over Italy at Wembley.
Domestically, Johnson has spent time on the bench this season for the first time since moving to Wearside.
And the former Middlesbrough and Manchester City player admits that a place in Roy Hodgson's party is now likely to be beyond his reach.
"I'm probably too far away now. His [Hodgson's] mind is made up," Johnson told the Daily Express.
"He has used 30-odd players and I haven't been one of them, but I won't give up. Theo Walcott is quite a good friend of mine so it wasn't nice to see that happen to him but you have to take your chance.
"You never know, he [Hodgson] might come and watch a few of our games. Playing in big games against big teams helps and hopefully he had someone watching on Tuesday.
"It's always going to be in the back of your mind to go to a World Cup having been involved with England for a few years until I signed for Sunderland. It's still difficult, but you never know, stranger things have happened."
Premier League
Johnson helped Sunderland secure a Capital One Cup semi-final first-leg win over Manchester United on Tuesday and they are now just one game away from Wembley.
But Johnson admits the Premier League remains their main concern and added: "It's just one game in the season, you play in the Premier League for a full season It's much more important to me as it's all about being a Premier League footballer.
"Now, we put the cup to one side and concentrate on the league. It's important we try to take that form into the league and, if we can play with that bit of freedom and not be scared to lose and go for it, we'll be all right.
"We've seen over the years how many teams have won the cup, gone down and never been seen again.
"You've still got to do well in the cups and if you do it's great, but the main priority is the league. Semi-finals are big games - almost the best games to play in. It brings the best out of players like myself. I play better in the bigger games, so just to come on and play a part against United was good.
"They had lost the last couple of games. The best time to play United is probably now and we made the most of that. It's still going to be difficult, but we'll go there now with a lead and it gives us something to play with."