World Cup: Curitiba stadium situation 'critical' says FIFA
Curitiba could be dropped as a World Cup venue because building the stadium is 'critically' behind schedule.
Last Updated: 30/01/14 11:39am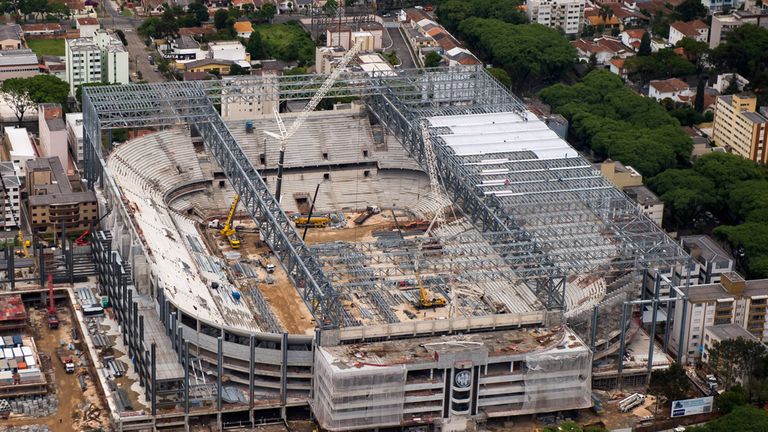 FIFA secretary general Jerome Valcke said the city needs to make rapid progress on the stadium or else risk losing the four group matches it is due to host.
The stadium is only 88.8 percent complete, according to owners Atletico Paranaense. It was supposed to be ready in December but like five other grounds due to be finished last month it is behind schedule.
"We cannot organise a match without a stadium, this has reached a critical point," said Valcke following a visit to the construction site.
"What is there to say? It is a delicate question. But let us be frank and direct about it. As you must know the present situation at the stadium is not to our liking.
"Not only is it very behind in its construction, but it has failed to meet any of the deadlines set by FIFA.
"It is not that we want the stadium to be ready by February 18, but simply that we want to see progress made (by the time of the next FIFA evaluation visit).
"A lot of people want to come here, the World Cup holders (Spain) have to play here.
"We hope, therefore, that the conversations we have had with the state government and the Curitiba city council will produce the desired results, which will not see the city excluded from the Cup."
The city, in southern Brazil, is due to host Iran v Nigeria on 16 June, followed by Honduras v Ecuador, Australia v Spain and Algeria v Russia.
The finals run from June 12 to July 13.