World Cup: Palace winger Tom Ince may have to wait for England call-up
England assistant Ray Lewington admits Tom Ince is part of Roy Hodgson's plans, but he may have to wait for a call-up.
Last Updated: 01/05/14 9:27am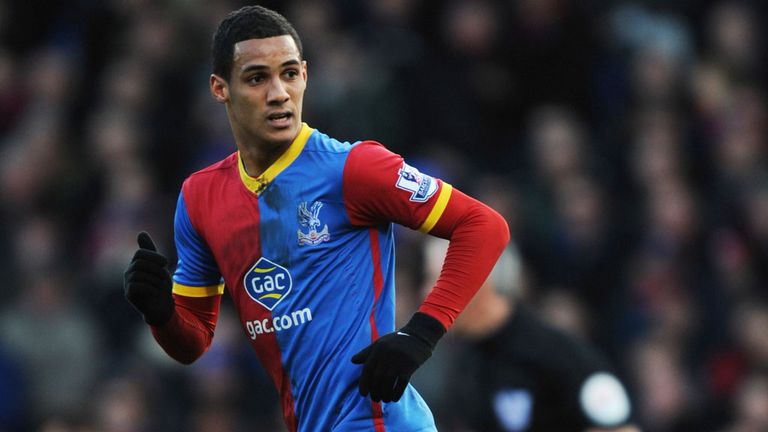 Ince joined Crystal Palace on loan in January and made a swift impact on his Premier League debut, scoring just 15 minutes into last weekend's 3-1 win over West Brom.
Lewington has revealed that England boss Hodgson has kept a close eye on the 20-year-old, who has narrowly missed out on selection.
This summer's World Cup appears to have come too soon for Ince, but Lewington expects him to break into the senior side in the future.
"Tom Ince is quality," Lewington told Crystal Palace's official website.
"Roy and I have seen him. He is one that we have been looking to pencil in a couple of times.
"I think it's a little bit too late for the World Cup but he is certainly England's future. He is a really good top-quality player."
Hodgson often displays an affable personality in public and his players have expressed how much they enjoy working under the affable coach.
But Lewington insists the 66-year-old can dish out an angry dressing down if his players let their standards slip.
"What you see is what you get with Roy, but people will be surprised to hear that he has a nasty side to him too," said Lewington, who also assisted Hodgson at Fulham.
"You ask some of the members of the Fulham squad. They know about it. It wasn't a forced anger. When he was angry he was genuinely angry and the players knew about it.
"He can be difficult to work for sometimes because he demands that everyone does their best. He has high standards. He is a very articulate, charming man, he does the does the job as he sees it and everyone has to get to that degree of excellence.
"If you don't, he tells you. He is what you see but he has also got that other side you don't see."