World Cup: Late opening for Sao Paulo stadium due to delays
The stadium that is to host the opening match of the World Cup in Brazil may not be ready until at least May 15.
Last Updated: 01/03/14 3:52pm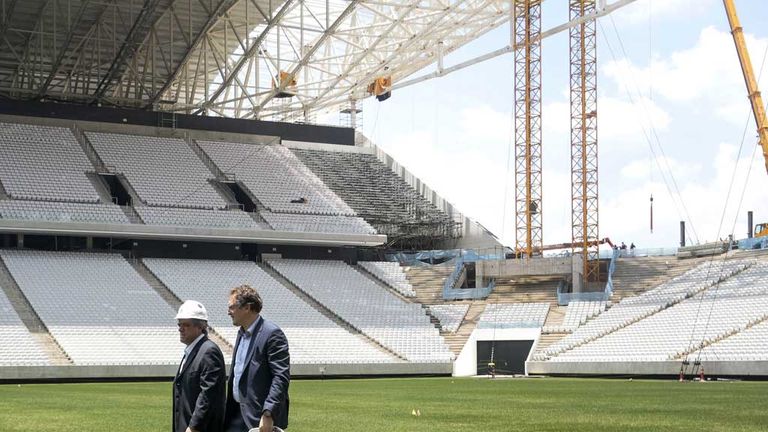 FIFA secretary general Jerome Valcke revealed that work on the stadium in Sao Paulo will go on until virtually the last minute.
Brazil's preparations have been plagued by delays and Valcke told a news conference in Zurich: "There are no more deadlines. We are 104 days before the first day in Sao Paulo in a stadium which is not ready and will not be ready before May 15 and with one or two others not ready.
"The goal is that on June 12 until July 13 everything will be working.
"It's true when you receive something late it's a challenge to make sure it is on time. We are working in conditions where the cement is not even dry.
"We still have to install all the IT solutions for the media. Without IT and without the telecommunications in place in the stadium you will say we are the worst organisers and it was the worst event.
"But to install the IT in a stadium, it needs at least 90 days and we have to work for all the people who have an interest, our commercial partners, our media partners, hospitality.
"It's a bit last-minute but it will work at the end and the teams will have the best because for sure the stadiums are beautiful. It's not a criticism, it is just a challenge for the organisers."
The stadiums in Curitiba and Manaus are also expected not to be completed late.
Valcke insisted FIFA had full support from the national and state governments in Brazil.