World Cup: Sam Allardyce feels England should pick West Ham striker Andy Carroll
Sam Allardyce believes selecting a 'fresh' Andy Carroll could benefit England at this summer's World Cup.
Last Updated: 14/03/14 9:12am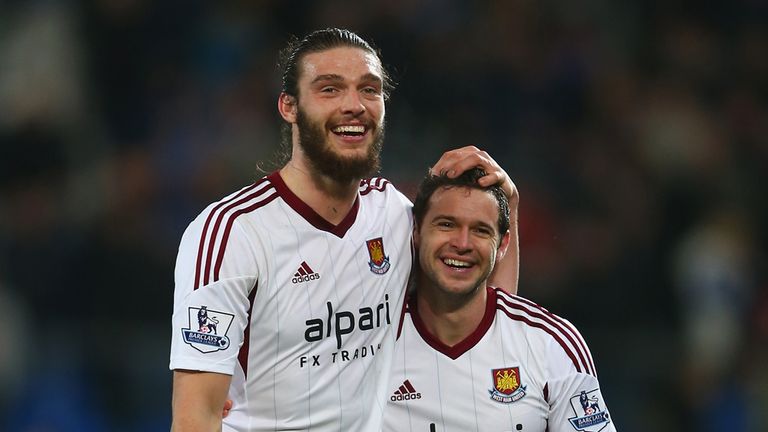 The 25-year-old striker has been restricted to just six appearances for the Hammers this season through a combination of injury and suspension.
He is, however, a proven Premier League performer and a man with nine senior international caps to his name.
Carroll will be hoping to add to that tally in Brazil this summer, and his club boss feels Roy Hodgson should be looking at the burly frontman's lack of game time over recent months as a positive, rather than a cause for concern.
He said in the Newham Recorder: "The good thing from Roy's point of view is he won't have a fatigued player if he picks him.
"He'll have an exceptionally fresh player that is going to be very eager and enthusiastic about going to the World Cup after having missed most of the season.
"He is unlike a lot of players in his squad who have gone through the trials and tribulations of the Premier League, Champions League and Europa League.
"We've seen the fatigue levels at Manchester City now which is causing them to wane in terms of their results.
"Lots of players are going to suffer a type of fatigue. Andy won't - he will be the reverse of that. Andy will be so fresh and ready to go unlike some of those players.
"I think Andy's focus is about playing for West Ham and making sure that he catches up with his match fitness as quickly as he can.
"If he can find the goalscoring form he managed last season, we will be securing our Premier League place and then he can maybe think about attaching himself to that all-important England squad for Brazil."
Carroll was left out of Hodgson's 30-man squad for a recent friendly date with Denmark, but Allardyce insists that omission will not be weighing on the striker's mind.
He added: "No, what Andy has been distraught about and has only just got over was the total injustice of the three-game ban (served on the back of a controversial red card against Swansea City).
"I think it has taken him a long time to overcome the frustration that we all suffered on that."