FIFA Secretary General Jerome Valcke has stadium concerns
FIFA Secretary General Jerome Valcke concedes time is of the essence to have stadiums finished ahead of the World Cup.
Last Updated: 28/03/14 8:26am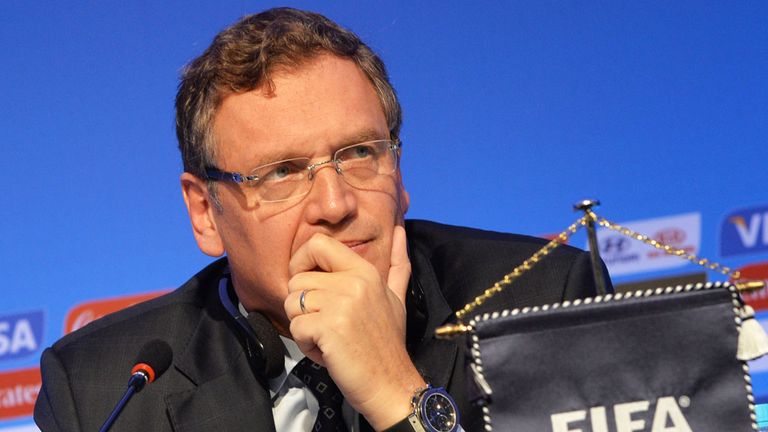 Valcke is responsible for ensuring Brazil is ready in 11 weeks, and he has spent this past week in Rio de Janeiro with organising committee officials.
But leaving Brazil on Thursday, Valcke sounded confident that stadiums in Curitiba, Cuiaba and Sao Paulo would be ready when the World Cup opens on 12 June in Sao Paulo.
"We are late and we will have challenges," Valcke said.
"And we will have a lot of work, and potentially some risks coming at the last minute because we have not tried and tested all the facilities."
"You cannot move the opening game of the World Cup to another stadium. It has to take place in Sao Paulo. There is no other choice. You have thousands of people who have bought tickets. We have to work all together to make sure it will happen."
When asked about the possibility of FIFA-initiated lawsuits, Valcke indicated such action was unlikely.
"Well, I mean we have enough legal action against FIFA and all of us in Brazil," Valcke said. "We don't need to initiate one ourselves."