World Cup: FIFA medical chief Michel D'Hooghe convinced there will not be a re-vote for Qatar 2022
FIFA's medical chief Michel D'Hooghe is convinced there will not be a re-vote for the Qatar 2022 World Cup.
Last Updated: 01/04/14 12:53pm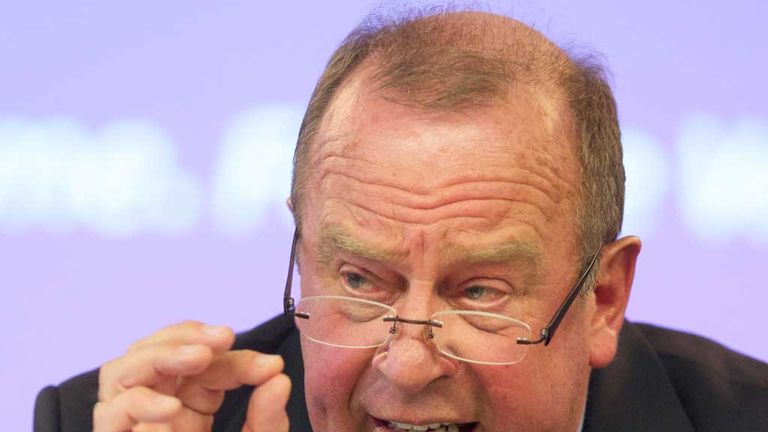 D'Hooghe, who was one of the FIFA executive committee members who took part in the votes for the 2018 and 2022 World Cups in December 2010, believes there was no corruption involved in the bidding.
There have been numerous allegations about the bidding process for the tournaments, which is the subject of an investigation by FIFA's ethics chief Michael Garcia.
But D'Hooghe said: "There will be absolutely no re-vote. Some in the English press want that. But it's not the English press that decide."
Asked whether corruption might have been involved, the Belgian added: "Absolutely not. I had no feeling anything was going on then and I still have no feeling that there was corruption during this vote."
D'Hooghe claims people in FIFA felt the ongoing criticism of the world governing body was 'sour grapes' despite the recent reforms it had brought in.
He said: "But, for the British press, whatever we do is never enough. And the feeling in FIFA is that all this British criticism is partly sour grapes.
"In football you win and you lose. If England feel they have not had a World
Cup since 1966, then Belgium has never had the World Cup. England must not complain. They just had the Olympics and organised it fantastically."
D'Hooghe did, however, reiterate his belief that the 2022 World Cup in Qatar cannot be played in the heat of summer - the heat was pointed out as a potentially serious problem by the technical inspectors who reported on the bid.
He added: "In my capacity as chairman of the medical committee, I said the same - that in Qatar, we have to avoid the warmest period of the year.
"That essentially means June, July and August. I have never changed my opinion from the very beginning."