World Cup: Prime Minister David Cameron wants rethink on England shirt pricing
David Cameron has given his backing for the prices of England's World Cup replica shirts to be reconsidered.
Last Updated: 02/04/14 3:52pm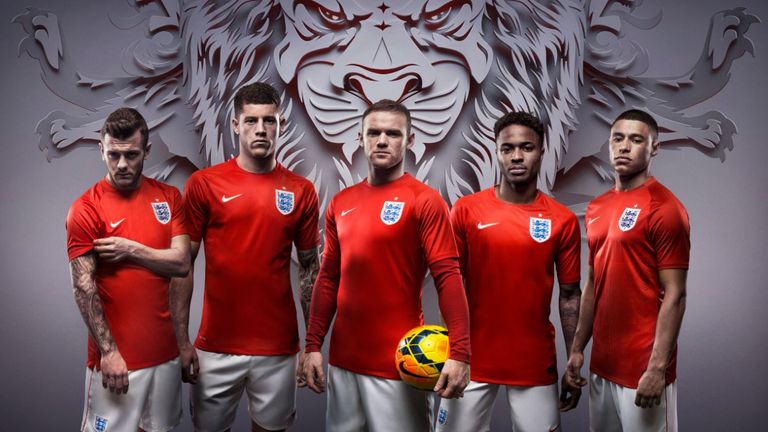 The Football Association has come under fire following the release of the new England kit and it being on sale for up to £90.
The Prime Minister's spokesman said Mr Cameron agreed with sports minister Helen Grant, who stated the price for a Nike 'match shirt' - which is identical to the ones that will be worn by players in this summer's World Cup in Brazil - was "not right".
An adult 'stadium' England shirt is priced at £60, while shirts for children aged 8-15 cost £42 with mini-kits priced at £40.
Grant said: "I understand fans' fury. It can't be right to ask them to fork out £90 for a shirt, particularly when new England kits seem to be launched so often.
"Loyal supporters are the bedrock of our national game and that must not be forgotten. Surely this pricing needs a rethink."
Cameron's spokesman told a regular Westminster media briefing: "He does agree with Helen Grant. I'm sure all fans would welcome a rethink."
However, the spokesman said it was "clearly not" for the Government to set the price of football shirts.
He added: "It is a matter for the manufacturers and the FA, but does he agree with Helen Grant that £90 is a great deal of money for a replica shirt? Absolutely. Would a rethink by the manufacturer be welcomed by all fans? I'm sure that would be the case."
The previous Nike kit has only been available since last May - for seven England matches - after the manufacturer took over from Umbro.
Shadow sports minister Clive Efford said the price of the shirts was "disappointing", while QPR's once-capped former England midfielder Joey Barton described it as "appalling".
The Football Association said it avoids any involvement with kit manufacturers about pricing. Nike is selling other national team kits, such as Portugal's, for exactly the same prices.
An FA statement read: "The FA is a not-for-profit organisation that puts £100m back into the game every year. It is through relationships with partners such as Nike that we are able to maintain that level of investment in football."