World Cup: Marc Wilmots backing for injured Belgium striker Christian Benteke
Belgium coach Marc Wilmots has insisted they will cope without striker Christian Benteke.
By Kristof Terreur
Last Updated: 04/04/14 4:09pm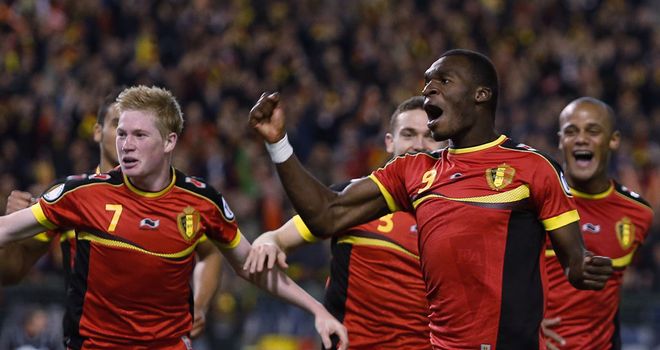 Benteke's World Cup dreams were left in tatters on Thursday after scans confirmed he had ruptured his Achilles tendon in training.
Surgery will rule Benteke out until October, meaning Wilmots will have to do without him in Brazil, and he could not hide his disappointment.
"Christian and I were in permanent contact by the telephone," said Wilmots. "We've been waiting together on the diagnosis. We can't do anything else than look forward.
"He has to focus on his rehab, while I have to keep my motto 'problem = solution' up.
"The coming weeks I'll be following the players closely and will intensify the scouting.
"Life goes on and we have always coped with individual injuries as a team.
"The whole group, the players and the staff, wish Christian good luck and will support him during his rehab.
"To Christian I want to say: 'Thanks for your efforts during the qualification campaign. We'll do everything in Brazil, so you can be proud at us'.
Strong
Benteke's agent added that he is confident that the forward will bounce back from his disappointment.
Kismet Eris told Het Laatste Nieuws: "He's mentally strong, he knows he can't turn back the clock.
"He knows that crying doesn't help him, so he's already focusing on what will follow in the coming days and months."
Eris explained how the injury happened, and said: "He wanted to shoot, and suddenly he heard a noise. He didn't know what was happening.
"He thought someone had tackled him from behind. Even some people on the centre line heard the sound of the tendon rupturing."