World Cup: Colombia striker Radamel Falcao unsure if he will be ready for Brazil
Colombia striker Radamel Falcao remains unsure if he will be fit to play in the World Cup following a knee injury.
Last Updated: 18/05/14 11:01pm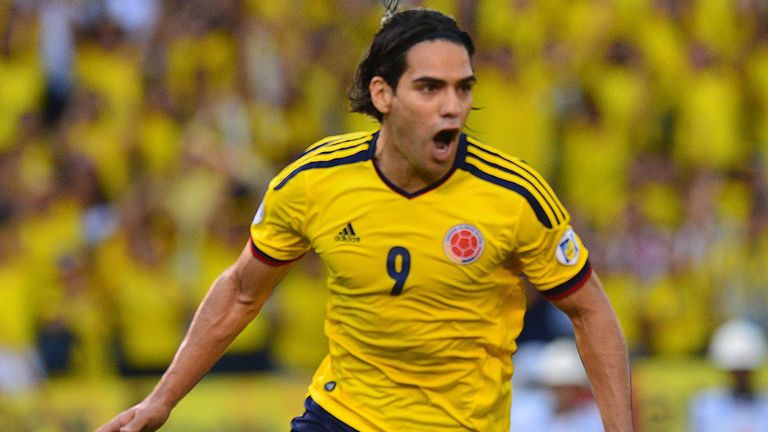 Falcao has been sidelined since damaging knee ligaments while playing for Monaco in a French Cup tie against Monts d'Or Azergues in January.
He has been included in Colombia's provisional 30-man squad for the World Cup and the final list of 23 names must be submitted on June 2.
The former Atletico Madrid forward is working hard to be ready for Colombia and he acknowledged it would be 'fantastic' if he can play in Brazil.
"I don't know yet if I will be ready," Falcao told Canal+.
"A decision will be taken in a few days, depending on my physical condition. I am doing a lot better. My health and physical state have improved, my knee is getting better and better.
"The objective is clear - to recover quickly to take part in the World Cup. That would be fantastic."
Falcao's father Radamel Garcia confirmed earlier in the week that his son is still short of fitness in his battle to be available for the World Cup.
Garcia told RCN Radio: "Clinically he is very well, but when it comes to football he isn't yet because he is still getting his physical qualities back. We have to wait to see what happens.
"He is about 60% recovered, but what he lacks is endurance, strength, speed and coordination - fundamental things for a high-performance football player."