World Cup: Issa Hayatou denies allegations over Qatar 2022 bid
Issa Hayatou has denied allegations he received gifts and money to support Qatar's bid for the 2022 World Cup.
Last Updated: 02/06/14 12:58pm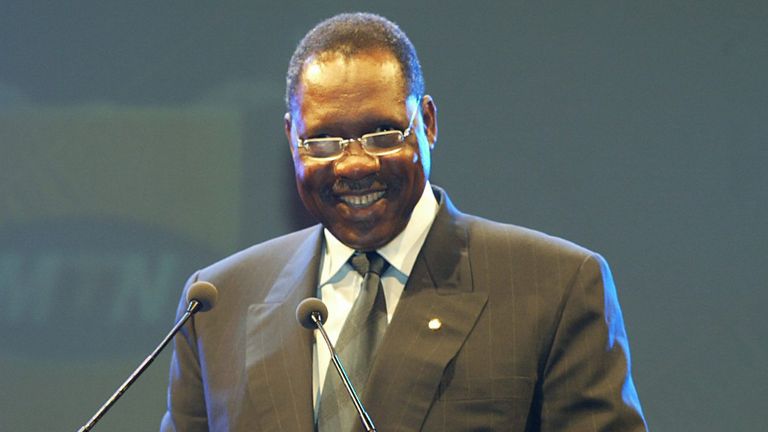 The Sunday Times claimed it had obtained millions of documents which they say show Qatari former FIFA executive committee member Mohamed Bin Hammam made payments totalling around five million dollars to football officials in return for votes for Qatar.
A statement released by CAF said the allegations against Cameroonian Hayatou were "fanciful", "ridiculous" and formed part of a "smear campaign" against him.
"Issa Hayatou has denied categorically the allegations of corruption published by the UK Sunday Times in its edition of 1st June 2014," the statement said.
"Mr Hayatou will not allow journalists once again to attack his integrity and reputation.
"Such allegations are meant to discredit not only him as a person but the whole continent."
Hayatou, a 67-year-old former athlete, who has held his post as the head of African football since 1987, was also accused in 2011 by the Sunday Times of corruption relating to the 2022 World Cup vote in 2010.
"Like in 2011, the CAF president is waiting for the famous evidence from the Sunday Times and reserves the right to take legal action against any of those responsible for the smear campaign against him," the statement concluded.
Qatari organisers of the 2022 World Cup have vehemently denied accusations their successful bid was corrupt, saying Bin Hammam played no "official or unofficial" role in the bid.