World Cup: FIFA waiting for results of 2022 probe
Sepp Blatter says he will not be drawn on the issue of a re-vote on the staging of the 2022 World Cup.
Last Updated: 06/06/14 7:33am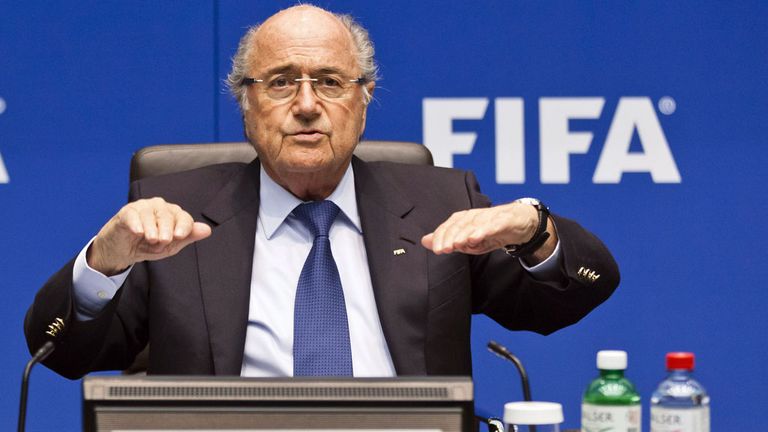 However, FIFA President Sepp Blatter says he will not be drawn on the issue until the findings of an ongoing investigation are revealed.
Blatter said: "Again, the executive committee has said, we do not put into question the World Cup in Qatar, and we are now waiting for the results of the investigation which has been made by an independent authority."
Asked specifically if he thought a re-vote should take place, were corruption allegations to be proven, Blatter said: "I am not a prophet. That's all.
"We wait for the results and we will see what will happen."
Prime Minister David Cameron says England is available to host the 2022 World Cup if is taken away from Qatar.
Speaking at the G7 summit, Cameron said: "We should let the investigation run its course.
"But, of course, England is the home of football, so we are always happy to provide a home for such sports."