World Cup: Germany legend Oliver Kahn fears Manuel Neuer may not be fit for opener
Oliver Kahn is not convinced Manuel Neuer will be fit and ready for Germany's World Cup opener against Portugal.
Last Updated: 06/06/14 6:22pm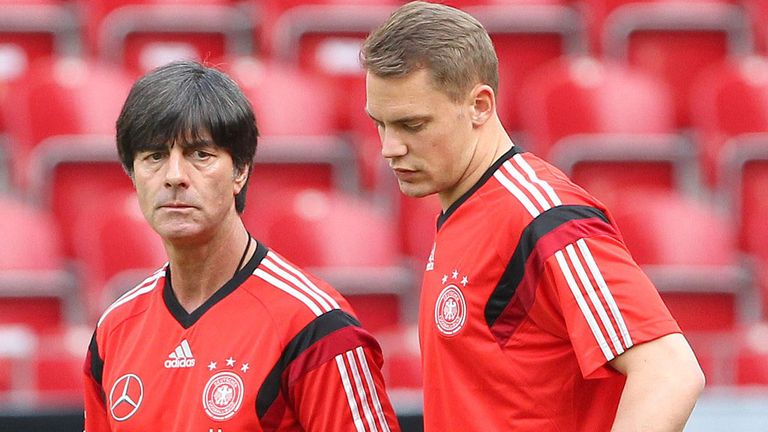 The Bayern Munich keeper has been unable to train for several weeks due to a shoulder injury.
Germany coach Joachim Low said on Thursday he had no doubts Neuer would be ready to face the Portuguese, but the fact he will sit out Friday's friendly against Armenia and rest for a few more days before picking up training has made Kahn sceptical.
"There has got to be a deadline which Low and his team will have set," he said.
"Neuer has got to start training again soon because the first game is approaching and a world-class goalkeeper has got to have trained at a very high level for a few days beforehand.
"It's going to be tight."
Borussia Dortmund goalkeeper Roman Weidenfeller will win his third cap on Friday night and he remains on standby should Neuer's troublesome shoulder not heal as hoped.
"It's a huge stress, this, for Manuel," Kahn told Sport1 television. "Not only does he have the stress you always get from a major tournament, but he also doesn't know how his body's going to respond every day.
"But he's got to get back into training soon. If he does that, then there should be nothing stopping him from playing against Portugal.
"He's got enough experience to know when he is fit."