World Cup: Mexico coach Miguel Herrera says Guillermo Ochoa was 'extraordinary'
By Paulo Freitas
Last Updated: 17/06/14 11:33pm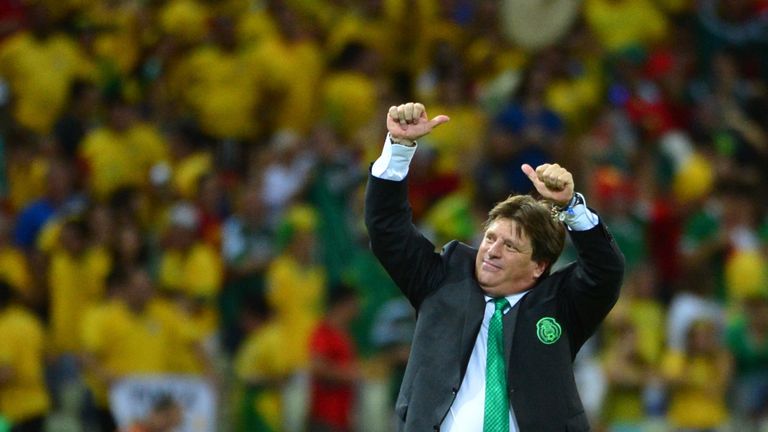 Mexico's manager Miguel Herrera has lauded goalkeeper Guillermo Ochoa following their 0-0 draw with Brazil in Group A of the World Cup.
Ochoa made a string of fine saves during the draw in Fortaleza, including a superb stop to deny a goal-bound Neymar header in the 25th minute.
The draw puts Mexico in a good position to qualify from their group and Herrera says he's thankful for his 'keeper's contribution in the Estadio Castelao.
"Ochoa has played as we thought (he would)," the 46-year-old coach said.
"He is doing very well and he is enjoying the World Cup after being on the bench in two (World Cups).
"He made three extraordinary saves. We tried to score and it went high and they had a couple of shots as well and couldn't score.
"But what I have seen gives me a reason to remain calm. It is a key step in showing us that we are where we need to be."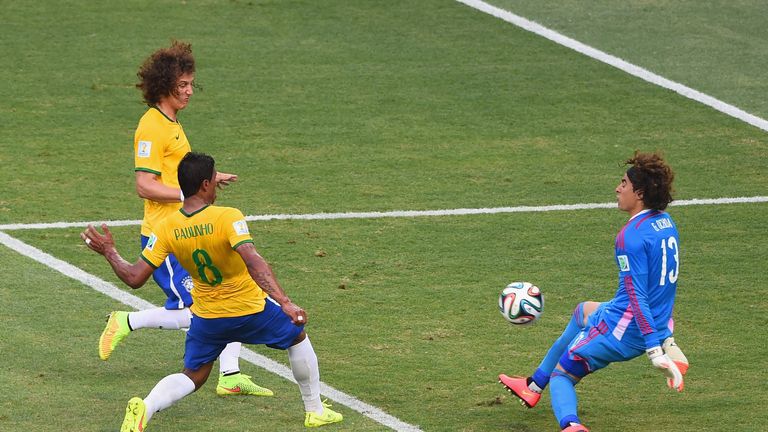 El Tricolor's captain Rafael Marquez believes Ochoa was their 'saviour' and the 28-year-old shot-stopper, a free agent following his exit from Ligue 1 side Ajaccio, believes the game was the pinnacle of his career.
Ochoa said: "No doubts it was the greatest game of my life, it's not easy to have a performance like this against the home team.
"Neymar's header was the most complicated save.
"We knew it was going to be a difficult match.  Brazil is always tough and in their home stadium," he added.
"We knew they would give twice the effort but it is good point for us and good for us in this group."