World Cup: Former England captain Terry Butcher urges FIFA international ban for Luis Suarez
Last Updated: 26/06/14 3:43pm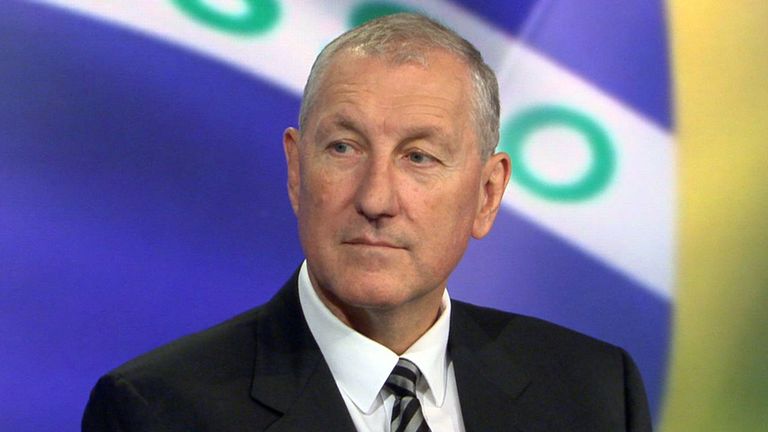 Former England captain Terry Butcher has urged FIFA to act after Luis Suarez was accused of biting an opponent for the third time in his career.
Butcher, who skippered his country against Belgium, Cameroon and West Germany at the 1990 World Cup in Italy during a distinguished international career, was appalled after Suarez appeared to sink his teeth into Giorgio Chiellini in Uruguay's 1-0 Group D victory over the Azzurri in Natal.
But he told Sky Sports News that football's world governing body should issue a heavy suspension for international matches, rather than a domestic sanction with Liverpool in the Premier League.
He said: "He's not got a mental problem, he's got more of a dental problem than anything else!
"I think it should just be an international ban. It was on the international scene, he was playing for his country, it's nothing to do with Liverpool, or whatever club he does go to, if that is the case. But I think it should be an international ban
"They could punish him for 24 games, I think that's the maximum they could issue that ban, so it'll be very interesting to see what they do.
"Domestically, he had the ban before with Liverpool (for biting Chelsea's Branislav Ivanovic) but he could still play internationally as well so I think if it's in that arena it should stay in that arena."
Asked whether Liverpool should act, perhaps with a suspension of their own, the former Hibernian boss said: "They would leave it for now, I know I would. I would say 'it's happened with Uruguay, it's happened at a World Cup'. We'll see what develops in terms of a ban, an international ban.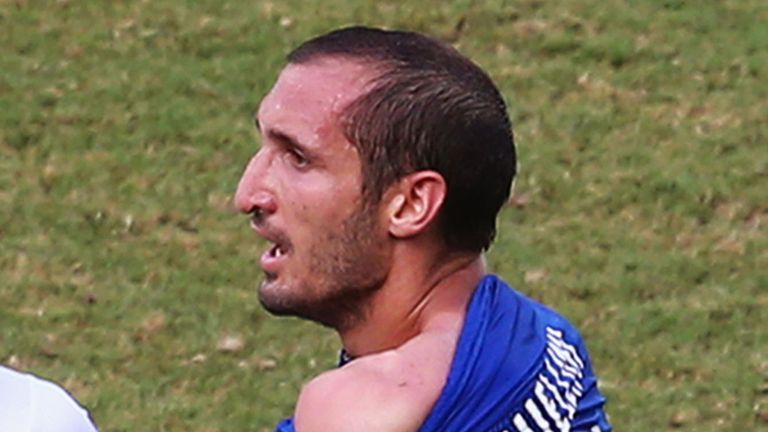 "Get the player back to Liverpool, back to the UK and speak to him and assess what he's like mentally, what he's like dentally and what he's like in terms of playing for Liverpool next season. He's a massive asset for Liverpool and a lot of what they achieved this year is down to him."
FIFA has begun disciplinary proceedings against the Reds forward, with the Uruguayan FA having until 9pm on Wednesday night UK time to respond.
Butcher thought Suarez's latest indiscretion was worse than Diego Maradona's 'Hand of God' goal for Argentina against England in the 1986 World Cup quarter-final in Mexico.
He added: "I think from a football point of view, the bite's worse, it's something you don't expect to see on a football pitch. Unfortunately from Luis Suarez, we've seen it all too often.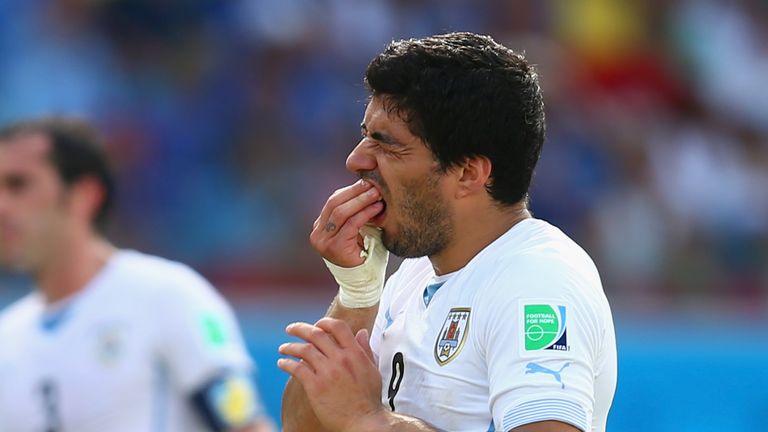 "Maradona's was very difficult to see at the time. It was one you don't really see. It's the biting which is the thing that would really sicken me. Obviously to lose a World Cup quarter-final does sicken you as well, but you lose not so much through the handball but the wonderful second goal he did score as well.
"The biting offence is the more serious one. I saw the pictures last night and I just couldn't believe it. It's like deja vu. He's done it before and it looks like he's done it again!" 
Former England and Manchester United midfielder Paul Scholes also gave his views on the incident in his Paddy Power blog, writing: "Suarez was banned for 10 games for biting Ivanovic. That obviously wasn't enough.
"On Tuesday night, (he) embarrassed his club, country and family. Banning him for the rest of the World Cup is not enough, because Colombia will beat Uruguay in their next game anyway."
Scholes thinks Suarez's behaviour will overshadow his ability as a footballer in the minds of the viewing public.
"He will feel terrible, and the entire incident is such a shame because he's a tremendous player," Scholes added.
"But people will remember Suarez now for his biting antics at this World Cup rather than his supreme footballing ability."
Joey Barton has suggested Suarez's apparent bite is something which "comes with the territory" of being a winner.
Barton, no stranger to controversy himself, wrote on Twitter: "I love Suarez. I love his passion for the game. I would have him on my team every day of the week. I am also aware you can't defend him here.
"All things considered I'd rather receive a bite than a leg-breaking challenge. Whilst he should be punished, it is not the end of the world.
"He's a winner. If that means he occasionally steps over the line between right and wrong, then thats what comes with the territory.
"Nobody's perfect."