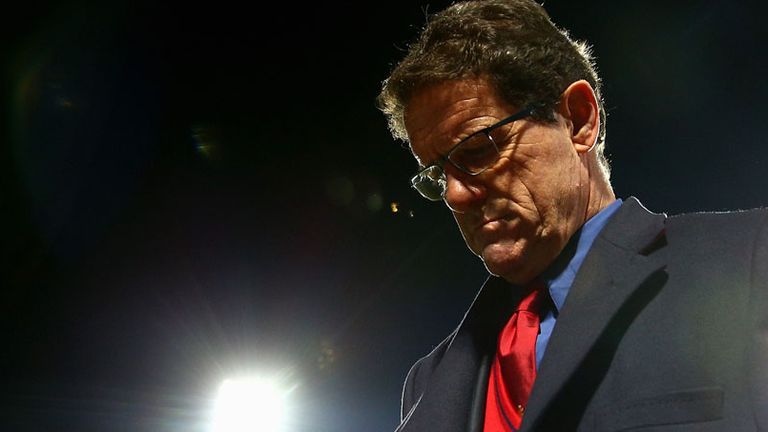 Fabio Capello wants to stay on as Russia manager, claiming he has 'done a pretty good job' despite their early World Cup exit.
A 1-1 draw with Algeria on Thursday night sent the Russia squad home with just two points and two goals to their name in their third consecutive group-stage exit.
In January, Capello, who is the highest-paid coach at the World Cup, signed a contract extension until 2018 and is adamant he will see out the next four years of the deal.
"As long as they still want me, I will stay," said the former England manager.
Capello also defended his World Cup record, which now stands as just a single win in seven matches, a run that includes England's 4-1 rout by Germany in South Africa four years ago.
He feels just making it to the finals for the first time in 12 years represents progress for the Russia team and is proud of the work he has done with that squad, and the English one he coached from 2007 to 2012.
"With England we went to the round of 16," he said. "I qualified England to play in the European Championships and the World Cup and the figures I got with their national team were respectable.
"With this team we got to a World Cup for first time 12 years. I think I have done a pretty good job so far and it is unfortunate we didn't go through."
Capello was left with one very minor crumb of comfort in the wake of his team's early exit, claiming he had been part of the best World Cup he has ever witnessed.
"I think in my career I have never seen a World Cup of this level," he said. "It is the highest level I have ever seen.
"The pace is extremely intense, the quality is excellent and this is absolutely a great World Cup."