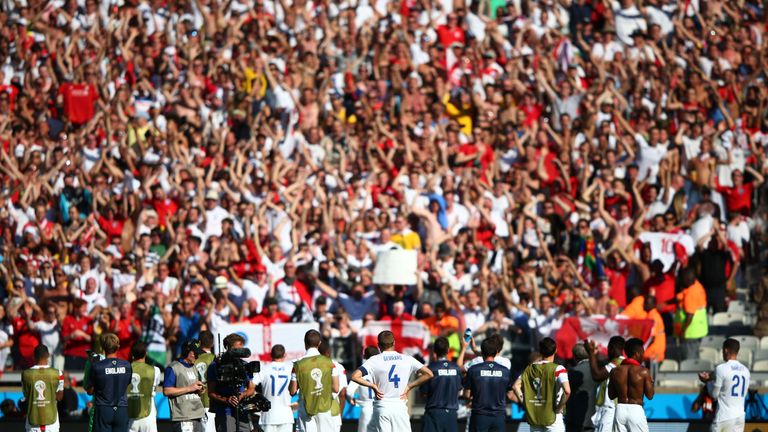 An England fan had part of his ear bitten off by one of his fellow supporters after the team's World Cup defeat by Uruguay last week.
England, who subsequently exited the tournament in the group stage, lost the game 2-1 in Sao Paulo as Uruguay striker Luis Suarez scored two goals.
The victim was left with half his left ear ripped off in the incident, the Association of Chief Police Officers confirmed.
"We were made aware during the England v Uruguay match in Sao Paulo that an incident had taken place which resulted in an England fan having a portion of his ear bitten off by another England fan," said Chief Superintendent Rachel Barber.
"In the immediate aftermath, we managed to make contact with the victim and offered advice and support.
"The day after the attack, the victim chose to make a formal complaint to the local police, and they opened an investigation."
No arrests have been made but interviews with witnesses have given police a name for the alleged attacker, added Ms Barber.
A Foreign Office spokesman said: "We are aware of an incident in Sao Paulo on June 19 involving a British national and we provided consular assistance."