World Cup; MATCH chief executive Ray Whelan surrenders himself to Rio de Janeiro court
Last Updated: 14/07/14 9:31pm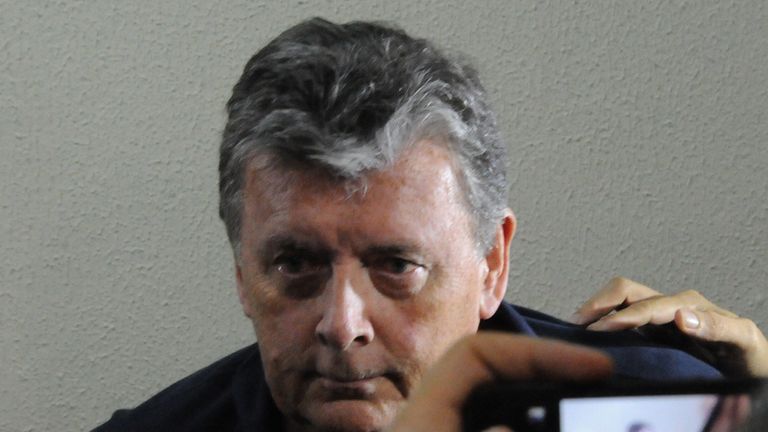 British national Ray Whelan, the "fugitive" chief executive of FIFA's ticket and hospitality partner MATCH, has surrendered himself to a Rio de Janeiro court.
According to a Rio civil police statement, Whelan presented himself to the chief judge of Rio's 6th criminal chamber, Rosita Maria de Oliveira Netto after which he was re-arrested by police.
Whelan was accompanied by his lawyer, Fernando Fernandes, and told police he had been preparing documents for his defence, according to Brazilian media.
Whelan has been implicated by Brazilian authorities in an investigation into the alleged illegal resale of VIP World Cup tickets.
The British consulate in Rio de Janeiro was called in when Whelan was arrested on July 7 before the executive, a former agent to Sir Bobby Charlton, was released on bail the following day.
Brazilian police claim they turned up at his luxury Copacabana Palace hotel to re-arrest him over ticket touting allegations but he had fled through a service exit.
Shortly after the failed arrest, Whelan was declared a fugitive, and his name was placed on an international Interpol watch list.       
Rio state prosecutors have accused 12 people of engaging in criminal organisation, bribery, money-laundering and tax evasion in connection with a World Cup ticket "scalping" ring.
A judge approved detention for 11, including Whelan, on June 10. 
MATCH is the main provider of hospitality packages for the World Cup and paid $240 million for the exclusive rights to sell corporate hospitality at the 2010 World Cup and this one.
Whelan and MATCH deny any wrongdoing. 
MATCH last week denied Whelan was "a fugitive" and said his arrest was illegal.
The statement said: "MATCH remains absolutely confident that any charges raised against Ray will be rebutted."