World Cup: England must learn from Germany philosophy, says Avram Grant
Last Updated: 15/07/14 5:25pm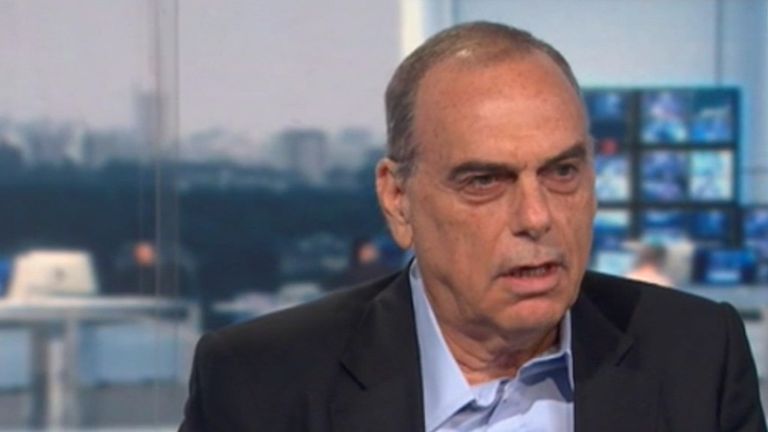 Former Chelsea manager Avram Grant believes English clubs and the national side can learn from world champions Germany.
Joachim Low and his players have been parading the World Cup in Berlin after their extra-time final win over Argentina on Sunday secured their fourth world crown.
Grant praised the forward planning and patience of the German FA, who have stuck by Low since he took over from Jurgen Klinsmann despite defeats in some key matches.
Spain beat them 1-0 in the final of the 2008 European Championships and knocked them out at the semi-final stage of the 2010 World Cup in South Africa by the same scoreline.
Germany also came up short when Italy beat them 2-1 at Euro 2012 but Grant is convinced they learnt from those defeats to create a footballing philosophy that enabled them to claim the world crown in Brazil.
"We need to compliment the German Football Association," former Chelsea, Portsmouth and West Ham manager Grant told Sky Sports News.
"They left Jogi (Joachim Low) to be the coach and since 2006 they have lost every important game, finals and semi-finals.
"It was a big difference from Germany of the old days when they won titles but they stuck with his philosophy.
"The days when only tactics were the name of the game have finished – now you need a philosophy.
"Spain have a good philosophy of football and Germany have (created) a good philosophy of football over the last eight years, even when they haven't won.
"This is not a typical German style since 2006, it is completely different. They are passing the ball and it is less physical and aggressive."
Grant was also critical of the way English clubs hire and fire on a regular basis but insists they can be more successful if they analyse the way Germany operate.
"In English clubs and associations, if Jogi was the coach he would have been sacked," claimed Grant.
"We need to think why it has happened – it is a good message for English football. They need to decide what the philosophy of the English team is and not change it.
"Tactics you can change because players are more intelligent now and you need to think very quickly. Players are more skilful now and you have less time to think.
"But when you have a philosophy you sign the (right) coach and then you need to stick with him.
"It is not by coincidence that Germany won the World Cup after losing every important game. English football needs to do some deep thinking and then it will be better.
"The last time two English teams were in the (Champions League) final was 2008. Since then, nothing."