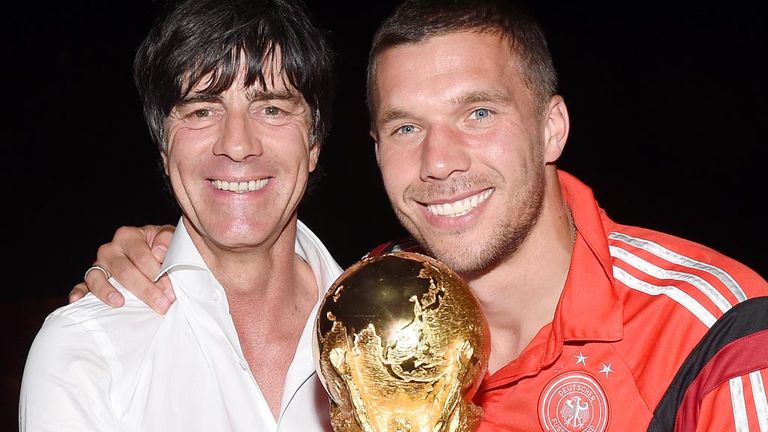 World Cup-winning coach Joachim Low has signed a two-year extension to his contract with the German national team.
Low has been at the helm since 2006 when he replaced Jurgen Klinsmann following that year's finals in Germany.
In four competitions under Low as head coach, Germany have never failed to make the semi-finals.
In 2008 they reached the European Championship final where they lost 1-0 to Spain, who also ended their interest at the semi-final stage of the World Cup two years later.
At Euro 2012 they progressed through to the last four once again, where Mario Balotelli netted twice as Italy won 2-1.
And earlier this month, Germany finally reached the summit under Low with victory in Brazil as they became the first European nation to lift the World Cup on South American soil.
As a player, Low represented Germany at U21 level but never managed to earn senior honours.
"At the moment, I can imagine nothing more beautiful than to continue working with this team, to guide it to the European Championship in France, to develop the team and the individual players further," he told the German Football Federation's (DFB) official website.
"I am as motivated as I was on the first day with DFB. We celebrated a gigantic success in Brazil but there are other goals that we want to achieve. The World Cup 2014 was a highlight for all, but it was not a conclusion."
And the 54-year-old look took the time to sing the praises of World Cup-winning captain Philipp Lahm, who called time on his international career last week.
"I could not have wished for a better captain, he did an outstanding job influencing, leading and presenting the team. I regret that he will not return but I accept and respect his decision."