Australia's chairman of selectors warns: Don't write off the tourists
Australia chairman of selectors John Inverarity says the tourists cannot be written off ahead of this summer's Ashes.
Last Updated: 18/06/13 3:38pm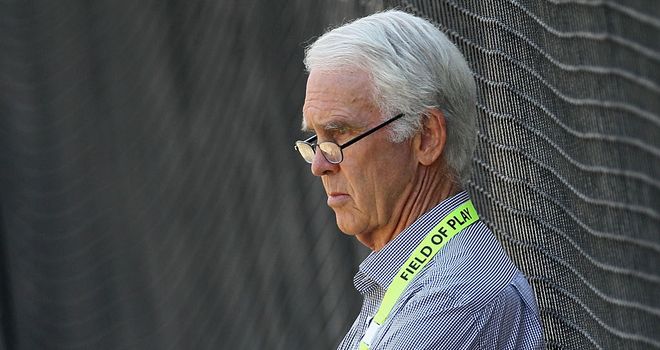 Australia, who are currently without captain Michael Clarke after suffering a back injury in his side's 4-0 series defeat to India, were eliminated from the Champions Trophy on Monday after losing to both the hosts England and Sri Lanka.
And despite further questions being asked about the side's discipline, after David Warner's incident with Yorkshire batsman Joe Root, the country's head selector believes Australia can defy their underdog status.
Inverarity said: "In 1968 it was said that we had one of the weakest squads, that was 1-1 and another time I remember the English press said it was most certainly the weakest team to come to England. That was in 1989 and Australia won the series 4-0.
"We have got in that squad of 16 the best players available. We are looking forward to them acquitting themselves well and we will see what happens.
"There have been one or two hiccups but basically they are a very decent, nice bunch of young men who behave themselves extremely well."
Warner, who punched Root in a Walkabout bar in Birmingham following Australia's 48-run defeat to England, was fined £7000 and banned from all cricket up until the first Ashes Test in Nottingham on July 10.
But Inverarity insisted Warner, who will miss two warm-up games against Somerset and Worcester, still stood a chance of being included in the Australians XI at Trent Bridge.
"Yes, he has a chance to play, certainly," added Inverarity. "In any cricket season in years gone by you might have a wet start to the season. Players sometimes miss games and then come back and make centuries."