Glenn Hoddle says the FA must give more support to the England U21 coach
Glenn Hoddle insists he would not take the England U21 job while the best players remain unavailable to the coach.
Last Updated: 14/06/13 11:42am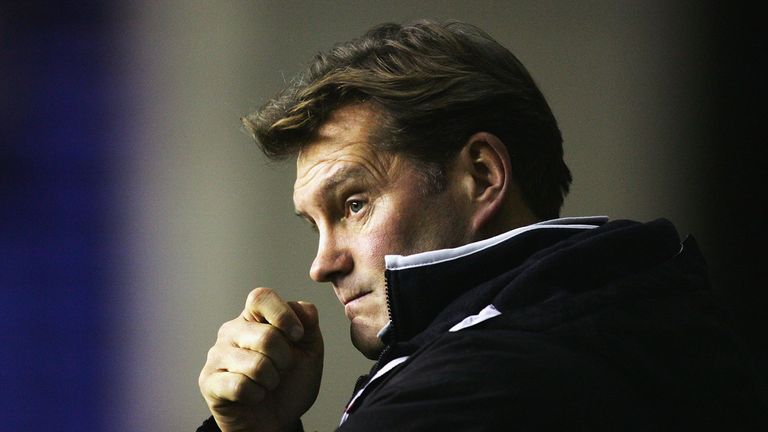 Stuart Pearce's future is in doubt after his team, shorn of the services of Alex Oxlade-Chamberlain, Danny Welbeck, Phil Jones and Jack Rodwell, failed to win a single point at the European Championship.
Pearce bemoaned the absence of four of his best players, who were all involved in the senior side's friendlies against the Republic of Ireland and Brazil.
And Hoddle, who was touted as a possible replacement for Pearce by Harry Redknapp, said the FA needs to change their policy on selection.
"It wouldn't (interest me) unless they changed the rules," Hoddle told talkSPORT.
"Why would anyone be interested when you are taking your weapon away, when your better players aren't going to be there with you?"
"I feel sorry for Stuart Pearce. Whoever takes the job, or continues to do the job, why would they take it if you are not going to get your best players?
"It's like a boxer going in to the ring with one arm tied behind his back."
Rodwell was drafted into the senior squad as a replacement for the injured Tom Cleverley but did not feature against Ireland and played just seven minutes against Brazil.
Hoddle said: "Getting to the final (of the U21 Euros), that experience would outweigh anything like a 10-minute substitution at senior level.
"Norway had four players join them from the senior squad. That's what we have got to do.
"If we had got to the final it would have given us a lift and if we have our strongest team there I think we've got a real chance.
"If the players who are (regularly) playing senior internationals then of course they aren't going to go, but there are a lot of players who should have gone and the FA really have to look at themselves and change the rules.
"They have to be much stronger when it comes to the tournament time."