Enzo Calzaghe insists Carl Froch is a good fighter but not a great one
Enzo Calzaghe is impressed with Carl Froch but believes he will be remembered as a good fighter rather than a great one.
Last Updated: 06/11/12 6:11pm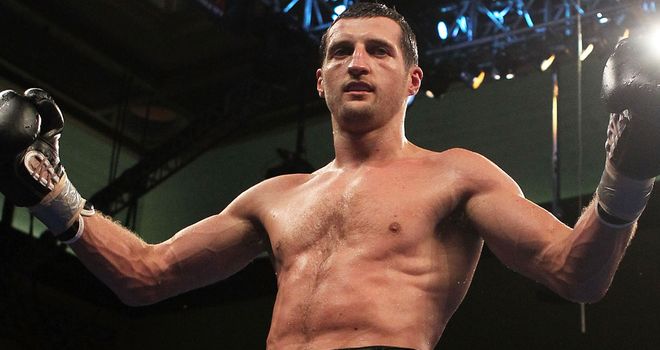 Calzaghe enjoyed a successful career as a trainer, working the corner of his son Joe during his unbeaten reign, and also steered Gavin Rees and Enzo Maccarinelli to notable victories.
He has kept a watchful eye on Froch while the Nottingham fighter has made his name in Joe's old super-middleweight division, following in his footsteps to become a world champion.
'The Cobra' has battled some of the sport's biggest names, including a superb win over Lucian Bute in May, but Enzo believes something is missing from Froch's armoury which would define him as a special talent.
When asked about Froch, he told Sky Sport News HD: "Let's use words, there's greatness, there's great and there's good. Obviously I like the guy, I spoke to him and he's got great ability, but he's a good fighter, a good fighter.
"To be great means special and I find him a good fighter. You know to be great is something about difference, it's not about punching, it's how the whole lot works together.
"He can get plan A or plan B, he can't find plan C. He's a great fighter to look at but greatness is a different level."
Joe became engaged in a war of words with Froch in the latter stages of his career, although the two never met in the ring, and the Welshman admits it was just a natural part of the sport.
"It's understandable when a fighter comes up through the ranks. I used to do the same you know, shouting out (Chris) Eubank, (Nigel) Benn, all of these fighters that's part and parcel of it," he said.
"Everybody comes through the business we all get paid a lot of money. Obviously the fighters are going to call out the biggest name in the division which is me."