Rodgers' predicament
Brendan Rodgers' claims that failure to qualify for the Europa League may be a blessing in disguise have divided the footballing world. Pete Hall discusses the merits of his theory, and how European competition has affected another top-four hopeful.
Last Updated: 12/04/13 5:36pm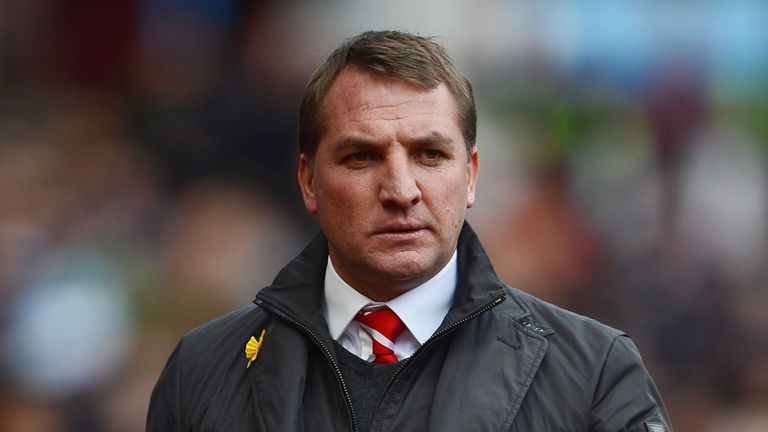 Qualification for Europe should be the minimum objective a club like Liverpool is setting at the start of every season. There is obviously the added incentive of capturing some much-needed silverware, the financial gain a European adventure brings and the chance for fans to travel to some more unknown footballing venues.
Yet, if Liverpool are to get back to where their fans believe they belong - competing at the top of the Premier League, and qualifying for the UEFA Champions League at least - then could an extra 15 games be more of a hindrance than a blessing?
"We would love to be in there, and we want to finish as high as we possibly can, but it won't be the end of the world if we don't qualify for Europe. If it doesn't happen then it could end up being a blessing for us."
Rodgers' words, that he could have easily kept to himself, will have had Michel Platini hastily preparing a statement about the importance of the Europa League.
Taking its toll
This year's winner of Europe's secondary competition will have played 15 games on top of their domestic commitments, encompassing thousands of miles and some harsher climates.
Obviously this will take its toll. Those with small squads often struggle to cope with the demands of a late mid-week game followed by an important weekend Premier League outing and we don't have to look too far to see how a fixture overload can have potentially shattering consequences.
All looked rosy down at White Hart Lane after Gareth Bale came back to haunt Inter Milan once again, inspiring his side to a comfortable 3-0 home victory over the Italian giants and putting Tottenham in pole position to advance to the next round.
Progression through the group stages didn't seem to have any lasting effect, as their form in the Premier League did anything but suffer.
However, after going 12 league games unbeaten prior to their impressive dismantling of the Nerazzurri, Andre Villas-Boas' side suffered back-to-back defeats for the first time since early November, and have won just one of the last four.
This is not season-ending form and they are still in a good position to challenge for that coveted fourth Champions League spot, but injuries to key players, messrs Bale and Jermain Defoe especially, have become a more regular occurrence of late.
Spurs are fortunate that they are out of action this coming weekend due to the FA Cup fixtures as Thursday night's agonising Europa League exit at the hands of Swiss side FC Basel, on a heavy pitch, will take some time to recover from.
Brendan Rodgers is known for his long-term planning, so it is understandable that he is looking ahead to the next campaign already.
It is fair to say it has been a far from spectacular debut season for the Northern Irish chieftain but there are signs that, with the improvements already made, a few additions to the squad in the summer could mean a more competitive Liverpool side come August.
Yet, as we have seen regularly throughout this inconsistent campaign on the red half of Stanley Park, over-reliance on certain players has led to early exits from cup competitions, at home and abroad.
Another long journey was just too much for Rodgers' weary side, as Zenit St Petersburg got the better of the three-time UEFA Cup winners, and could well have instigated Rodgers' latest opinion of the competition.
The likes of Manchester United, Arsenal and Chelsea can cope with any manner of gruelling fixture pile-ups competing amongst Europe's elite can bring thanks to the sheer size of their squads.
On several occasions this season Sir Alex Ferguson has had the luxury of being able to field two completely different XIs - an option the majority of managers don't have.
The stats speak for themselves. Spurs have only lost on eight occasions all season, four of those defeats coming directly after Europa League ties.
Liverpool have faired even worse, emerging victorious from only two of the nine matches they have competed in directly after a Thursday night adventure.
A few months ago it looked as though Spurs would finally get one over on their old foes Arsenal and finish above their bitter rivals for the first time since 1995.
However, if the Gunners win their game in hand they will leapfrog AVB's men and be well-positioned to snatch that remaining Champions League spot from under their neighbours noses.
Rodgers can see the effect that more games has had on Spurs' stretched squad and knows that with his similar sized group, he would too struggle come the business end of the season.
Target
Fans want the league. Not necessarily the title, as that may be out of their reach for a few years yet, but an improvement in their final position - in other words Champions League qualification - is a must.
Being a club with such an illustrious history, you may argue that purposely finishing lower than you are capable of is not in the spirit of the game, and not something a Liverpool side such be aiming for.
However, Rodgers has come in with a long-term plan, as he often reiterates, and if that plan means focusing solely on an all-out assault on the top four then he must go about it his way - a plan, he hopes, fans and the board will thank him for one day.