Jonny Wilkinson admits Saturday's Heineken Cup final is all he has to play for
Jonny Wilkinson is relishing the opportunity to play in Saturday's all-French Heineken Cup final.
Last Updated: 18/05/13 8:12am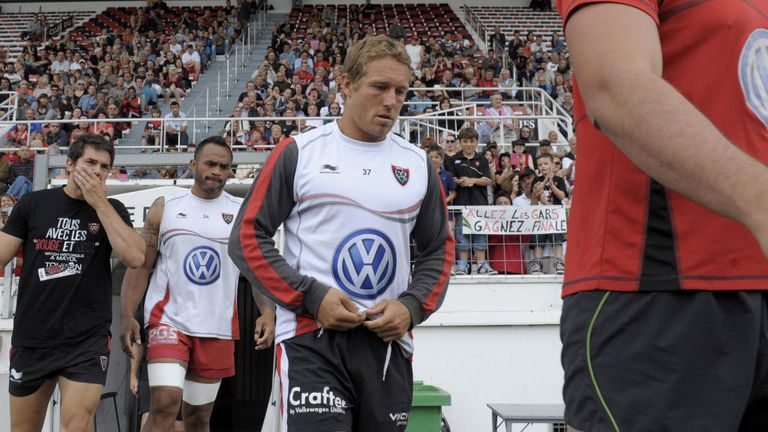 The 33-year-old, who gave retirement serious consideration in January before signing a one-season deal with Toulon, remains one of the best goalkickers in world rugby booting all of Toulon's points in the 24-12 semi-final victory over Saracens.
And Saturday's tie, in which Wilkinson will attempt to guide Toulon to a first European Cup title in the all-French final against Clermont-Auvergne in Dublin, would no doubt complete a stellar career.
"There is no doubt that where I stand now this is all I have got to play for," Wilkinson said.
"That gives you a fair idea of the importance of it to me. I am playing in a one-game-at-a-time situation.
"To actually get a shot at something like this at this stage in your career is amazing.
"It was my first semi-final a few weeks back. This is my first final.
"It is a case of realising how fortunate you are to be in a group that can provide you with that opportunity and make the most of it.
"This is all I have got to play for now in my career and therefore it is the biggest thing I've got."
Wilkinson's performances in the quarter-final victory over Leicester and the semi-final defeat of Saracens at Twickenham propelled him onto the short-list for European Player Of The Year.
Wilkinson added: "I've never been one to think massively about form and what that means but I guess I can say that I feel good about where I am.
"I am really enjoying the group I am with. I have been offered the opportunity to go out and be myself.
"I push the boat out each week and try to offer something to this team because there are a lot of guys who can offer so much as well. These guys are inspiring me to try and get better and better.
"I have to keep trying to get better. I am always going to try that anyway but it is great to have that environment around you that pushes you to keep searching for more from yourself."