Sky Sports views
Would Beckham thrive in Oz? Where next for Mourinho and Guardiola? Check out our experts' thoughts...
Last Updated: 21/11/12 8:32am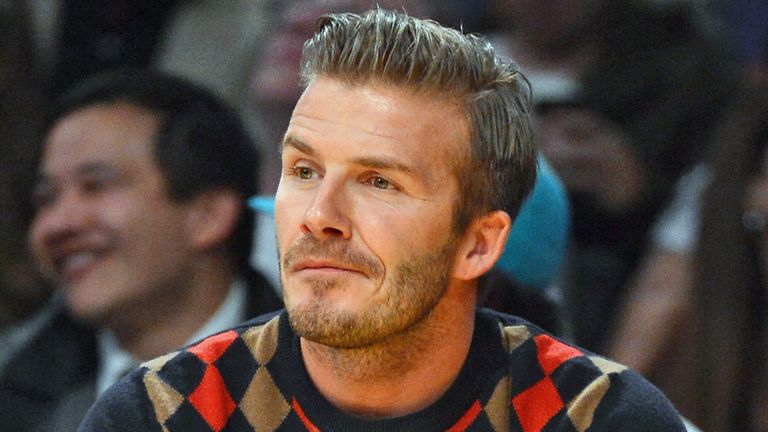 Dwight Yorke on why David Beckham should move to Australia
"If you are looking for a lifestyle that is equally as good as Los Angeles, without so many movie stars around, Australia is one of the best places to be. The fans there are fanatical about the sport and the name David Beckham brings a real encouragement to the people. Everyone, especially in the city in which he is playing, will be buzzing, and I think he would get a buzz from playing there. Alessandro Del Piero is out there at the moment and Emile Heskey is, too, so the A-League is attracting big names - and they don't come any bigger than David. I'm sure he would be a massive hit if and I think Sydney would be the destination, although Melbourne is a great sporting city as well."
Lord Coe on whether Rio de Janiero will deliever a great Olympics in 2016
"Rio has got young people at the heart of their project and we know that sport really challenges communities and changes the lives of young people. Rio is doing really well but it is tough; if it was easy then everybody would be doing it - and they're not. The IOC has entrusted this city with the biggest sporting event in the world and I think they will deliver a fantastic Games because they are doing it for the right reasons. There is a great deal of affection for this city and I really want them to succeed."
Guillem Balague on where Jose Mourinho and Pep Guardiola may manage next
"I don't see Sir Alex Ferguson leaving Man United for a while yet (so Mourinho won't go there soon), but you know that Roman Abramovich and him are in touch and there are rumours of him going to Manchester City. Plus, Paris Saint-Germain are trying to form a massive project and want to win the Champions League, but we are entering the realms of speculation and all we know for certain is that Jose Mourinho is not completely happy at Real Madrid. These rumours will continue for every year that Mourinho is at the Bernabeu, though.
"Guardiola will decide in January or February what the future holds but it is quite clear that there are four clubs that may are interested in him and I can tell you that there has been some contact, of different levels, between his representatives and Bayern Munich, AC Milan, Chelsea and Manchester City. He has thought about Chelsea but thinks about how often they change managers, while he thinks managing in Serie A might be like Spain where the stadium are half empty and the league is not competitive, but he has friends at Man City in Fernando Soriano and Txiki Begiristain and he loves Germany and everything that surrounds football there, too."